French Shojin Ryori! Japan's first Shojin French restaurant, "Le Paysan" boasting 17 year history
Updated:2019/05/14 Created:2018/01/10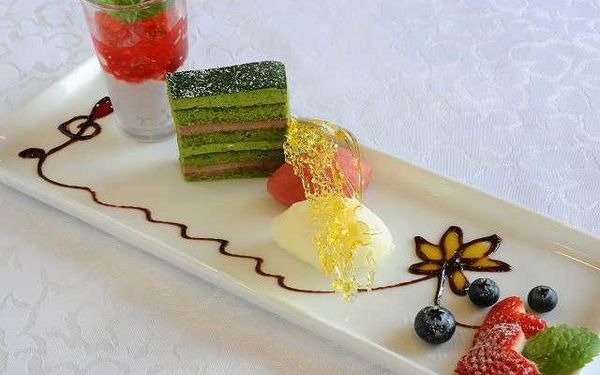 "Le Paysan" is the Japan's first Shojin French restaurant in Kagawa Prefecture.
Many people think French cuisine uses a lot of meat and fish.
However, this restaurant is a vegan restaurant has been run by two generations in a family and loved by the locals for 17 years.
Shojin French is the original cuisine of Le Paysan using both Japanese Shojin Ryori method and Chinese vegetarian cuisine (Soshoku) method.
Despite of French cuisine, the restaurant uses neither animal products such as meat and fish nor the five plants which should be avoided in Shojin Ryori (leek, Chinese leek, shallot, garlic and onion). It is amazing.
We heard that the owner chef, Hiroki Kotaki was going to organize a cooking class in Tokyo!
We must see Kotaki Chef! So a Vegewel writer participated in the cooking class.
And then after the class we had an interview with Kotaki Chef about the background of creation of "Shojin French" and his restaurant in Kagawa.
Click here for location and detailed information on Le Paysan.
Visit Vegewel to search for veggie, vegan and gluten-free restaurants!
Shojin Veggie French with autumn ingredients to cook at home
☆ Cooking class menus are
SOIL Cigarette with Curry flavor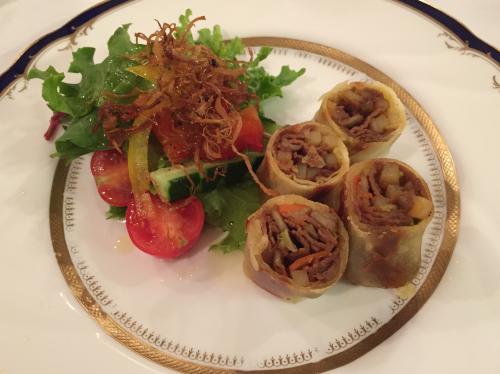 Kotaki Chef calls soy meat "SOIL".
It is a healthy spring roll which contains curry powder seasoned flavorful fillings with nice texture, deep-fried SOIL flakes and the core of Chinese cabbage.
It is important to gently cook carrot and burdock in a pan over low heat to bring out the flavor, which is called "Suer" in French.
Carrot Potage Soup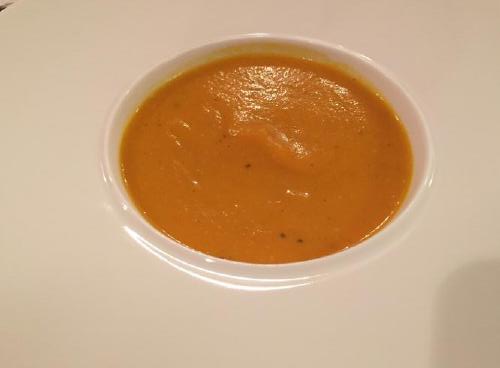 This soup is cooked only with carrot, vegetable bouillon and herbs. But the taste is very rich and creamy.
The tips are that we don't use the center of carrot which has strong aroma and that we slowly use a blender to emulsify the cooked carrots.
It allows the carrot paste to contain a lot of air and to be stunningly creamy and tasty.
Mushroom and Chestnut Fricassee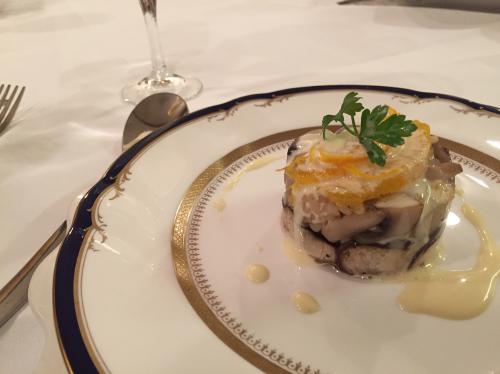 Lightly stewed mushroom, Makomodake, chestnut and brown rice is served on a plate using a baking ring.
Soy milk mayonnaise with squeezed orange juice dressing and orange topping are accompanied.
Soy Milk Cheese Cake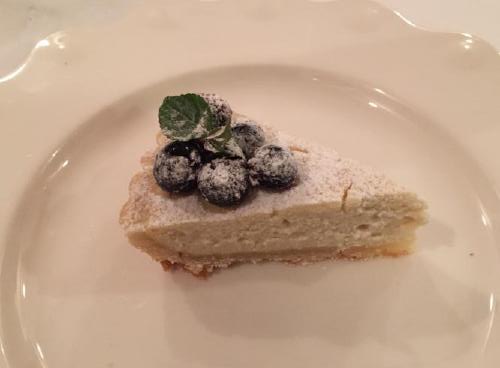 It is so deliciously creamy and rich but not heavy tofu vegan cheese cake. The tip is to soak tofu in water for about 10 minutes to remove the smell.
All the recipes are designed for the participants to be able to cook them at home.
【Profile of the owner chef Hiroki Kotaki】
Worked at a famous Japanese restaurant in Osaka for three years. After training in top hotel restaurants in Osaka, Nagoya and Tokyo as a French chef, returned to Kagawa.
Opened his French restaurant, Le Paysan in 1990.
Visited European countries such as France, Spain, Monaco and Germany for training in 1999. He confirmed the greatness of Japanese traditional food and established the Japan's first Shojin French restaurant in 2002.
His restaurant has been featured by media such as TV and magazines.
Everything is possible if we start from scratch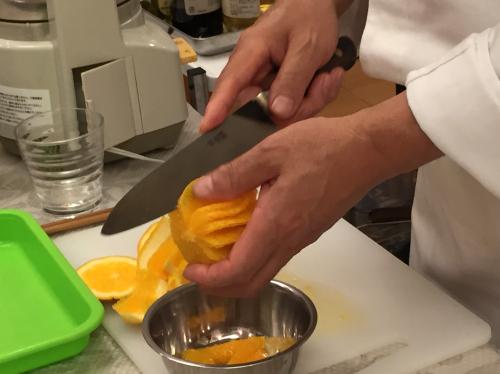 When we shot his photos, he gave us his best smile posing for the camera. Kotaki Chef is a funny and cheerful entertainer.
After the class, we could talk to him.
Why did you convert your restaurant from French to Shojin French?
"If my son could pass the high school entrance exam, he would have been awarded a travel to China. But he failed and the travel was cancelled.
Therefore I went abroad instead of him since I was interested in Chinese vegetarian cuisine.
I was recommended Taiwan to learn about Chinese vegetarian cuisine since Taiwan was not dangerous country. I was introduced the local Taiwanese Soshoku (vegetarian food) authority.
While learning about the Five Precepts and the five plants to avoid (Gogyo/Gokun), I wondered why Japanese Shojin Culture/Cuisine could not draw much attention although there are many Chinese and European vegetarian dishes.
I thought I could combine French cuisine and Shojin Ryori and I spent a year to create the recipes.
Kukai went to China to learn further about Buddhism 1,200 years ago. There are 88 temples of the Shikoku Pilgrimage related to Kukai in the area where my restaurant is located.
As I thought the Shikoku Region should have restaurants serving Shojin Ryori, I decided to establish one for myself."
Usually French cuisine uses a lot of animal products such as fresh cream. It must be very difficult to combine French cuisine and Shojin Ryori.
"If we modify the existing recipes by not using meat and fish, it won't work. It is very difficult. Therefore I decided to start creating my recipes from scratch.
Everything is possible if we start from scratch."
We can find a few vegan restaurants in Tokyo today. But we guess many people in other regions may still not know about the concept of vegan.
"Foreign celebrities are all vegetarian since they made a mistake in meat diet…
The awareness still remains low in Japan but I believe that vegan and vegetarian market will grow in the future."
Please give us tips to cook your recipes.
"My recipes depend on 'Effective Microorganisms* and absorbing ability'.
I try to use local organic vegetables as much as possible. But it is hard to cook everything only with organic vegetables in Japan.
Thus I wash vegetables with Effective Microorganisms. The seasonings are additive-free made in a traditional method.
Sugar is traditionally refined with palm shells but today the palm shells are replaced with beef bones. Due to this I don't use it. To sweeten, I use beet sugar.
As beet sugar made of sugar beet is law in the GI value and originated in root vegetable, it won't make body cold.
As human body is yin in the yin and yang philosophy, we need to take yang (something warm) to keep our balance. But as people have yin (cold), they become unwell.
Vegetables contain no fat. Using plenty of good oil brings out the Umami (flavour)."
(*Effective Microorganisms including lactobacillus and yeasts inhibit bad bacterium and are used in a variety of occasions.)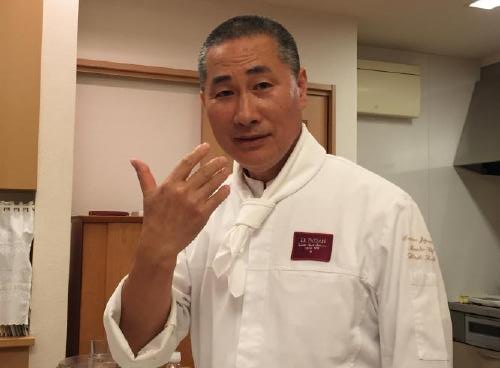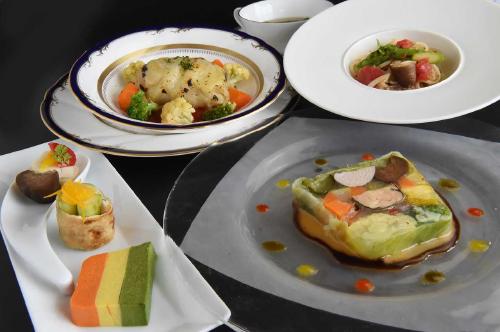 Lastly what are your next challenges?
"My dream is to open 1000 vegetarian restaurants in Japan and to be the first Japanese chef who establishes Shojin French restaurant with Michelin stars in France.
Currently we are talking about a new restaurant to be opened in Tokyo next year. Please follow the latest news."
Vegewel wish Kotaki Chef's great and wonderful dreams come true and also keep following his activities!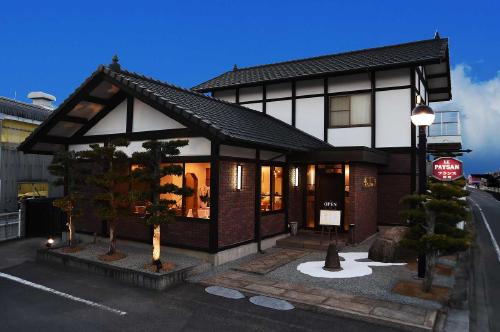 *The information contained in the article is as of the date when we interviewed and subject to change. We strongly recommend that you make an inquiry to the store prior to your visit.
Store Information
Click here for location and detailed information on Le Paysan.
Healthy Restaurant Search
Did you know you could search for restaurants on Vegewel?
We provide searching services centered on healthy restaurant choices including organic, gluten-free, vegetarian, and more so please give it a try!