You're in for a surprise when you taste this "egg yolk." Vegan menus to delight your eyes and your palate at Mr. Farmer Omotesando!
Updated:2019/02/01 Created:2017/12/17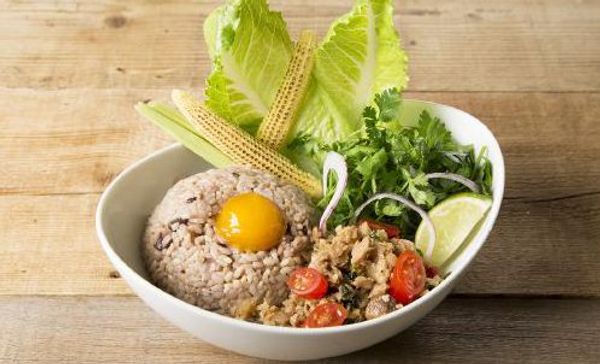 Mr. Farmer Omotesando opened in November of 2014.
With the appearance that reminds you of a café in a foreign country, this restaurant's main feature is vegetables.
Made from the carefully selected fresh vegetables, all of the dishes are prepared to bring out the flavor of the ingredients to the fullest and arranged beautifully to stimulate your visual senses!
We met with Shungo Izawa, the supervisor of Mr. Farmer, operated by Eatwalk Co., Ltd.
He filled us in on the concept and the recommendations of Mr. Farmer as well as some knowledge about the company's CEO, Akira Watanabe, a.k.a. the Promoter of Field Vegetables!
Click here for location and detailed information on Mr. Farmer Omotesando.
Click here for location and detailed information on Mr. Farmer Shinjuku.
Click here for location and detailed information on Mr. Farmer Roppongi.
Click here for location and detailed information on Mr. Farmer Komazawa Olympic Park.
Visit Vegewel to search for veggie, vegan and gluten-free restaurants!
It's like walking into a shop in America's West Coast.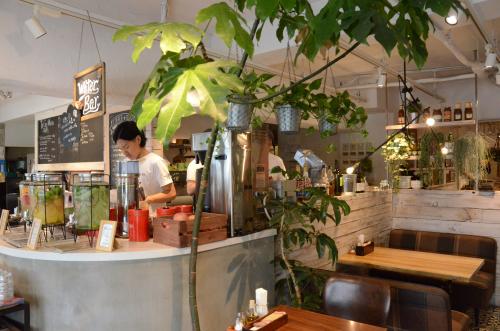 Mr. Farmer Omotesando is located just 5 minutes by foot from Omotesando Station.
Omotesando is lined with shops and bustling with people every day, but once inside the surprisingly spacious store at Mr. Farmer, you'll forget all about the hustle and bustle of the busy street.
"The interior of the restaurant is inspired by the West Coast of the United States," says Mr. Izawa.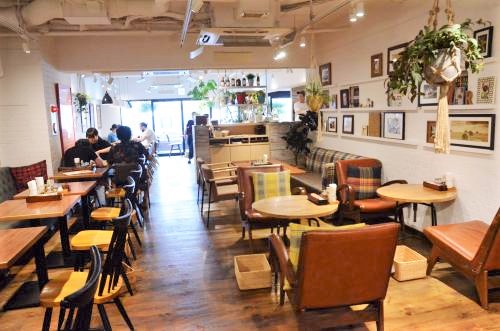 The spacious interior is marked with a high ceiling, and the welcoming and comfortable atmosphere will make you stay for longer than you intended.
Detox water of your choice served in style!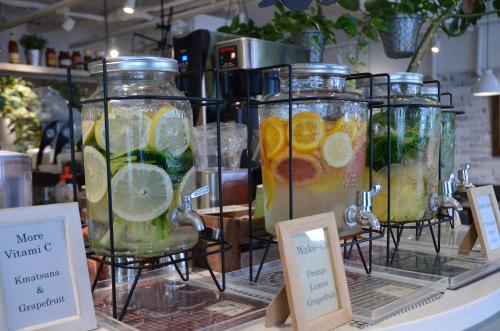 You're free to help yourself to water, but this isn't just your ordinary tap water! There is a lineup of lovely water servers near the entrance!
"It's inspired by a café in Los Angeles and we incorporated for our store.
It looks much better than a regular jug of water, and I think it's fun for the customers to be able to choose their detox water to their preference.
The customers help themselves which makes it easier for our staff, so we think it's a great system!"
The water is free, but the visual prettiness of it makes it look like a stylish drinks section! Many of the customers snap pictures and post them on social media.
Eggs and meat? They may look it, but they're entirely vegan!
The cuisine at Mr. Farmer is characterized by the colorful arrangement of vegetables in abundance.
It's great to know that while they offer meat and eggs in their menu, they also ensure that vegan needs are met.
"The multicolored vegetables make for really vibrant dishes. We incorporated the vegan menu from overseas.
Vegan options have become a standard in restaurants abroad, but not yet in Japan. There are increasing number of customers, like foreigners, who come to us for our vegan cuisine. "
Mr. Farmer can readily cater to foreign customers with an English menu. They've been featured in HappyCow, so they welcome many foreign visitors.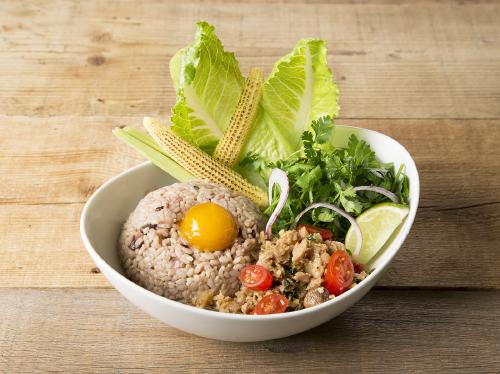 Pictured above is the Vegan Gapao Rice (1,390 yen plus tax). It looks like there's meat and eggs – is this really vegan??
"What looks like the egg yolk is really pureed mango.
The pureed mango is enclosed in a seaweed-based sack before topping it on the rice. We applied a technique used by pastry chefs."
Now how about that! It wasn't egg yolk after all… We often hear of imitating the taste something, but imitating the appearance is a whole new level of delightfulness!
Gapao Rice is a Thai cuisine so the tropical mango should go well.
Unfortunately, we Vegewel staff weren't able to try the dish at the time of the interview, but we definitely would like to go back to try it on our own time.
By the way, the Gapao is made with soy meat.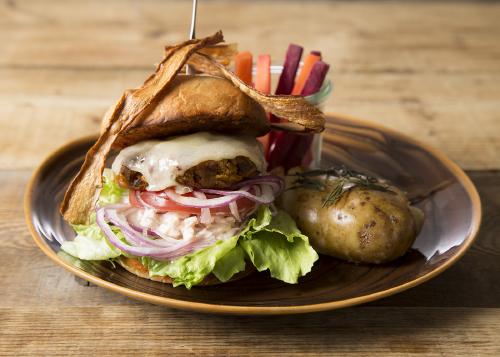 Above, you'll see the Vegan Burdock and Soy Meat Cheeseburger (1,290 yen plus tax).
The pictured is their Plate (1,690 yen plus tax), consisting of the cheeseburger set which includes a side of house-made pickles and sautéed potatoes with rosemary.
The buns are also Mr. Farmer's original vegan buns. Sandwiched in between is the soy meat and burdock burger patty with soy cheese.
All of the ingredients are plant-based, but it is a completely hearty meal in itself!
"We want to start making gluten-free bread in the future," says Izawa. Don't you want to try their gluten-free burgers?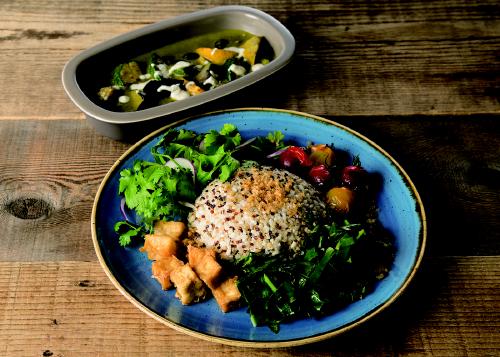 This is the Vegan Vegetable Green Curry with Quinoa and Brown Rice (1,750 yen plus tax).
The healthy curry is made with a generous portion of vegetables accompanied with the superfood, quinoa, and nutrition-packed brown rice.
"Many of our non-vegan customers think the curry is delicious as well, and we get orders for it pretty frequently."
It looks like this dish might be worth trying, too.
Mr. Farmer makes an effort to improve their culinary skills; and hence, the chefs gather on a regular basis to conduct tastings where information and techniques are shared in order to develop a better menu.
It would be interesting to discover what fun surprises they have up their sleeves, much like the mango puree "egg yolk."
All of the desserts are vegan!
Much of the culinary techniques are utilized in their desserts at Mr. Farmer. All of the desserts are vegan so you'll be eating healthy no matter what you choose!
"We only serve vegan desserts. This policy will never change. We avoid using refined sugar, so it is truly very healthy.
But you won't feel like you've been cheated on a good dessert, either."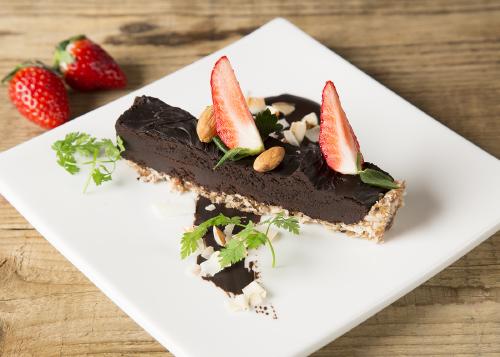 The above is the Fondant Chocolat Raw Cake (890 yen plus tax). It's chocolate cake AND it's a raw dessert!!
The dessert has the full richness expected of a fondant au chocolat, or lava cake.
"There is a growing list of attainable ingredients like coconuts nowadays, so it has become less challenging to make vegan-style desserts than before.
We want to continue making delicious and healthy desserts."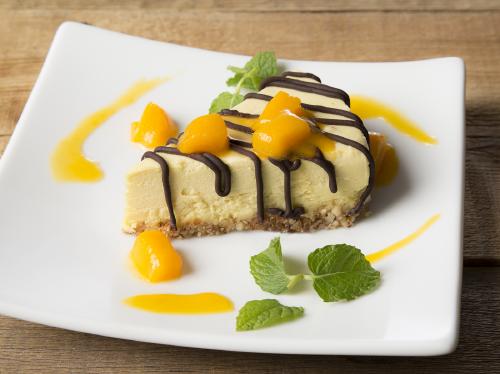 Other recommendations are the Vegan mango Cheesecake (950 yen plus tax), and the Vegan Soymilk and Coconut Tiramisu (890 yen plus tax).
As with the food menu, the desserts are also very colorful and visually entertaining.
*The information contained in the article is as of the date when we interviewed and subject to change. We strongly recommend that you make an inquiry to the store prior to your visit.
Store Information
Click here for location and detailed information on Mr. Farmer Omotesando.
Click here for location and detailed information on Mr. Farmer Shinjuku.
Click here for location and detailed information on Mr. Farmer Roppongi.
Click here for location and detailed information on Mr. Farmer Komazawa Olympic Park.
Healthy Restaurant Search
Did you know you could search for restaurants on Vegewel?
We provide searching services centered on healthy restaurant choices including organic, gluten-free, vegetarian, and more so please give it a try!