Long line in Tokyo waiting for Healthy Burger! TERRA FOODS
Updated:2019/02/01 Created:2017/11/15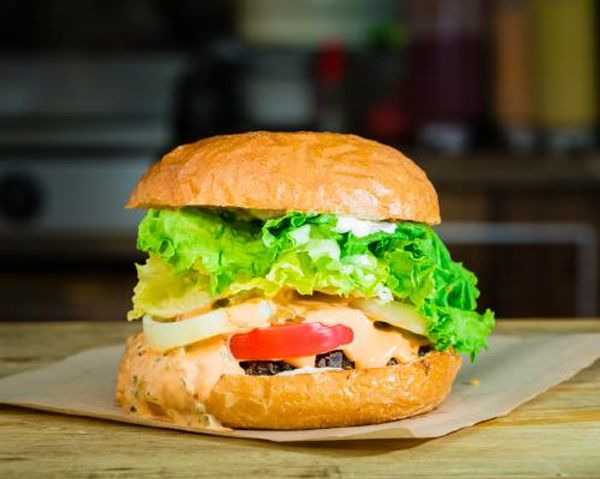 Have you heard bout the Vegan Hamburger's Kitchen car appearing areas around mid-Tokyo, since March, 2016?
TERRA BRUGERS have mainly been joining on farmer's markets and outdoor events. On 2017, they've changed their name to TERRA FOODS.
TERRA FOODS (TERRA BURGERS) have become a hot topic within a year, always making a long waiting line!
This time, we had a chance to interview the hot topic vegan burger's creator, Ike Nakayama, the representative of JBRIDGE, about how the TERRA BURGER was born, the recommended menu, and many more.
Visit Vegewel to search for veggie, vegan and gluten-free restaurants!
Kitchen Car always with long waiting line!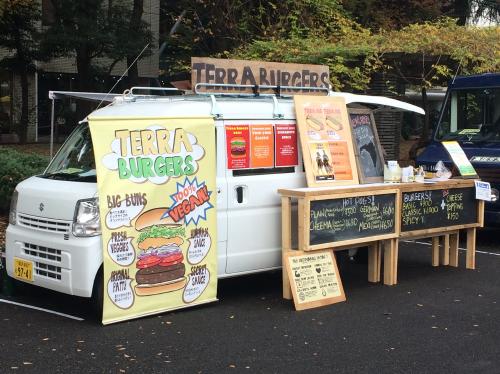 The kitchen car of TERRA FOODS (TERRA BURGERS) likely to appear a lot on "Aoyama Farmer's Market".
"When we join a vegan event, maybe because of the impact and impression, there's always a long waiting line.
The Aoyama farmer's market has less waiting time compare to the other vegan events, good chance to try." said Mr.Ike.
On the Aoyama farmer's market, many people who are not vegan seems to be enjoying the burger, thinking what they are eating is made from meat.
"Have seen so many people being surprised that what they are eating is not made from meat (lol)"
All the menu of TERRA BURGER are ideas from Mr.Ike, completely original. Something you can taste only from them.
Since they have been joining Aoyama farmer's market many times, there are many repeaters. If you see the kitchen car at Aoyama, please take the advantage to try it!
Infos about opens and more. *This is created as TERRA BURGERS.
Healthy, Nice Amount Vegan Hamburger!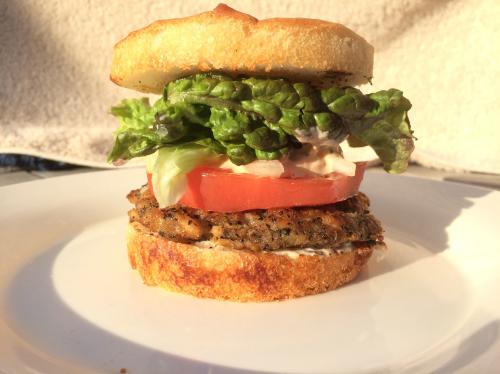 TERRA FOODS (TERRA BURGERS) have 3 menus.
They are Basic (900yen tax included), Classic (1000yen tax included), Spicy (1100yen tax included). Patty is made from beans and potatoes, completely a vegan food.
With additional 150yen, cheese toppings are available. Of course the cheese is "Vegan cheese".
No dairy products being used, but has the creamy texture of the cheese, a recommended topping.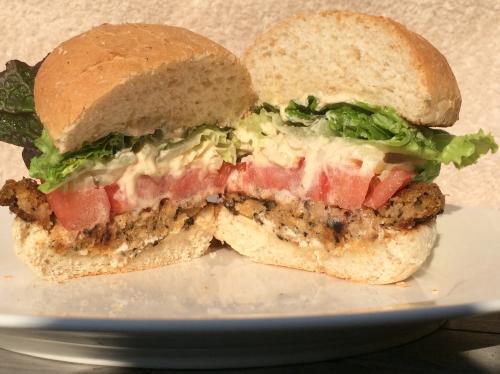 First impression to be surprised is its amount!
Making the stomach full, with just one burger. TERRA FOODS (TERRA BURGERS) has many foreign customers.
A satisfying amount for foreign people who are used to eating hamburgers often.
Even with full amount, the great thing is that it is healthy leaving no guilt of eating too much. Making you want to go crave with empty stomach!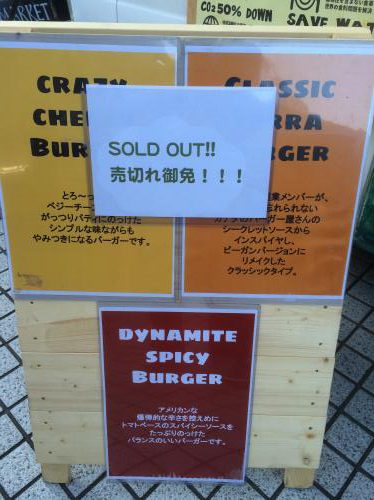 The numbers and amount of the burgers are limited, TERRA FOODS (TERRA BURGERS) will be sold out as they reach the number of the limit.
On the vegan event, they sell out before noon, so please do hurry if you want to try!
"Feel bad that we have to make the customers wait for 2 hours when it's a long wait. I'm trying to be very careful on what we serve, and that takes time.
We are constantly trying to make it better and faster to serve, so that more people can enjoy, please come and try our menu!"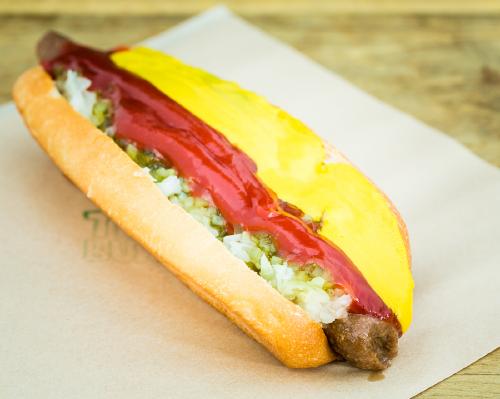 In 2017, TERRA BURGERS have changed their name to TERRA FOODS. The reason is because they have menu to check out besides burgers. This is a must check out topic!
Vegan hot dog is a popular menu for those hungry people. Of course all the ingredients are made without animal products, but as if you are eating meat menu.
Plain dog (500yen tax included), German dog (600yen tax included), Mexi dog (650yen tax included), Cheese dog (600yen), many variety to choose from.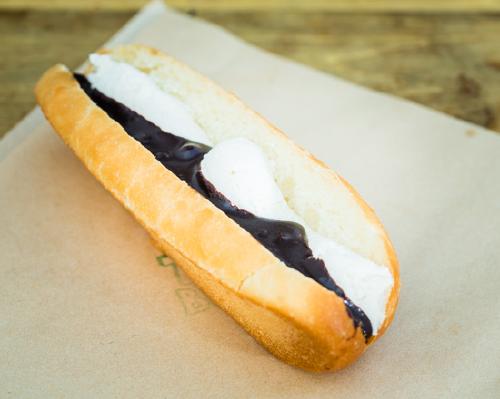 Here is another hot topic menu, Chocolate Whip sandwich (400yen). Whip cream? you may wonder. No worries, this is vegan food also.
Using beet sugar, not being too sweet, anyone can satisfy their stomach. One of the craving flavor.
They also have Grilled Cheese Sandwich (350yen), makes you want to try all the menu of TERRA FOODS. Don't miss the chance if you see the kitchen car!
*The information contained in the article is as of the date when we interviewed and subject to change. We strongly recommend that you make an inquiry to the store prior to your visit.
Healthy Restaurant Search
Did you know you could search for restaurants on Vegewel?
We provide searching services centered on healthy restaurant choices including organic, gluten-free, vegetarian, and more so please give it a try!