New! Comfort vegan foods served in a fashionable café 【LISTEN FOOD CAFE Akasakamitsuke】
Updated:2019/02/01 Created:2017/12/05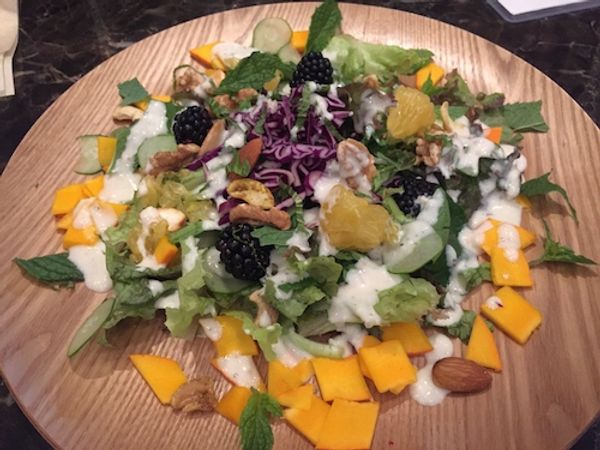 Centurion Hotel Vintage Akasaka is a boutique hotel. "LISTEN FOOD CAFE" is located on the first floor of the hotel.
As the name implies, the café with the theme, "Eat while listening to body and soul" was officially revealed to the media on July 23.
Here is the report on the launch party!
Click here for location and detailed information on LISTEN FOOD CAFE Akasakamitsuke.
Visit Vegewel to search for veggie, vegan and gluten-free restaurants!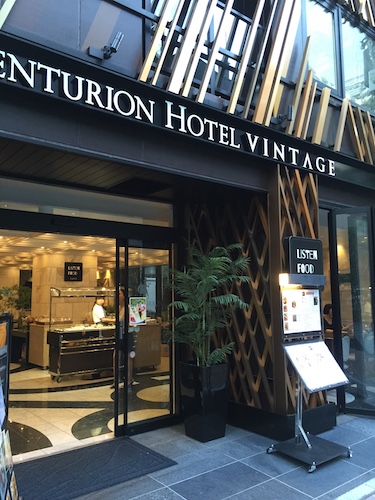 A two-minute walk from Akasaka-mitsuke Station. It is located in a street next to the Hitotsugi Street of Akasaka.
Are we wondering into a foreign land? This hotel receives many foreign guests.
There was an idea to open a meat restaurant considering the location. But the owners are conscious of healthy eating and decided to include vegan foods in the menu.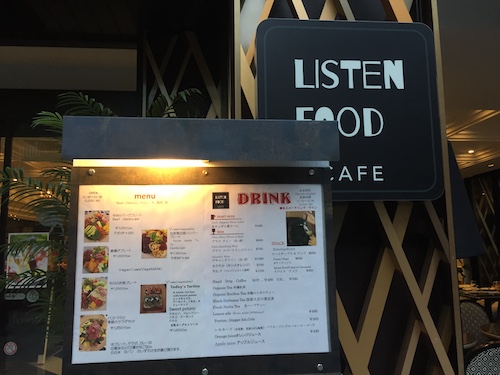 The café is located in front of the street where many people from different countries are passing.
To meet various food habits and to make everyone happy, the café serves vegetarian foods, vegan, organic and gluten-free foods as well as non-vegetarian foods.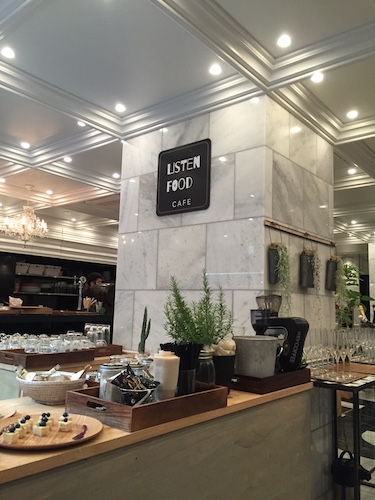 The interior design which used white color as the base color, marbles for pillars and many green plants creates a relaxing ambience.
There are terrace seats in the outside and some customers had a relaxing time with beer.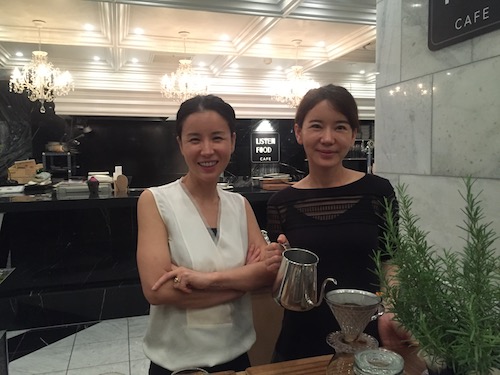 The owners are amiable sisters. They assure their guests of a comfortable time with delicious foods and value interaction with people.
In the café, we can enjoy foods including desserts created by chefs who had experience working in famous macrobiotic or vegan restaurants.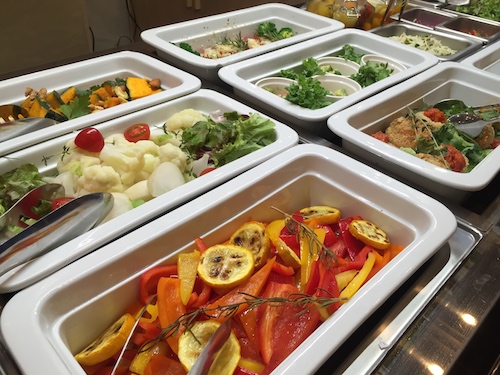 Beautiful and delicious foods including desserts were introduced (the buffet was only for this launch party).
As the name "Eat while listening to body and soul" implies, a variety of healthy foods such as vegan, organic and gluten-free foods is available in the café.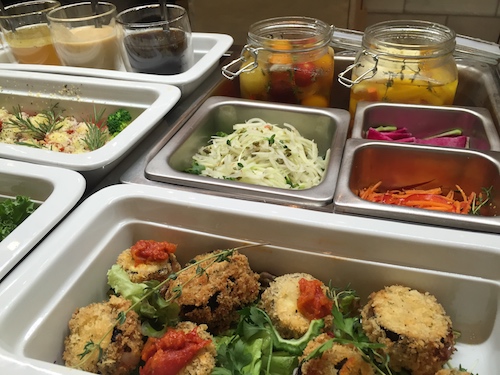 The menus cooked with naturally grown vegetables and the homemade dishes will revitalize our body and soul.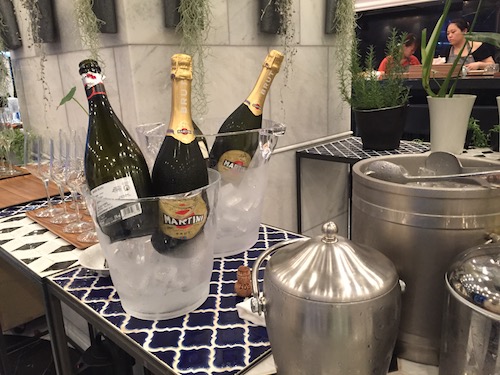 In addition, tofu hamburger steak and fish plates are available. In the LISTEN FOOD CAFE, a wide variety of healthy nibbles are available in evening.
Here are the opening special menus (the serving those menus may be terminated without notice. Make reservation when you visit the café).
For this special menu, Sun Smile's naturally grown and fertilizer-free vegetables are mainly used.
The Sun Smile located in Fujimino City of Saitama is one of the largest farms for naturally grown true-breeding vegetables.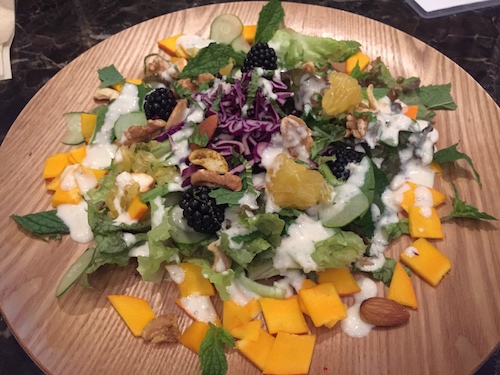 "Today's power salad served with fruits and nuts" and today's soup (1,150 yen). We can choose one from among fermented brown rice mixed with black rice, white rice or bread.
The power salad prepared with organic native variety vegetables grown in the Sun Smile.
A variety of vegetables such as Korinky squash, blackberry and Amanatsu citrus was on the plate when we visited!
Refreshing organic mint taste was perfect for a very hot summer day. We can also appreciate the colorful appearance.
Power salad is a trendy food since we can get all the nutrients we need in one day with it.
It is a perfect meal where vitamins and minerals are provided by vegetables and fruits, quality protein are provided by nuts and antibacterial effect by herbs.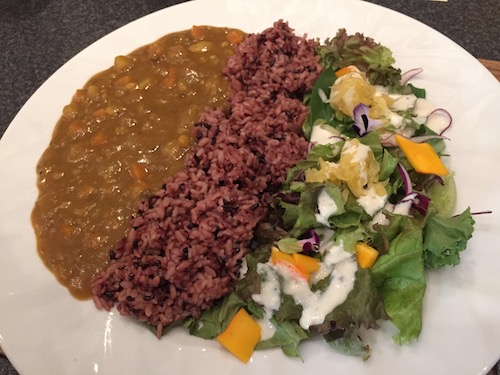 "Vegetable and rice flour homemade dal curry" and today's soup (1,150 yen). They are gluten-free.
Nice flavor of fermented brown rice mixed with black rice matches the spiced curry sauce.
As secret spices, Japanese traditional seasonings, miso and soy sauce are used! The sweetness of the curry sauce is created by banana.
The curry is definitely loved by everyone regardless of the nationality.
Rice flour made with chemical and fertilizer free rice of Sun Smile is used for the sauce.
These menus are supervised by a popular instagrammer and an environmental consultant, Ms.Kumishna.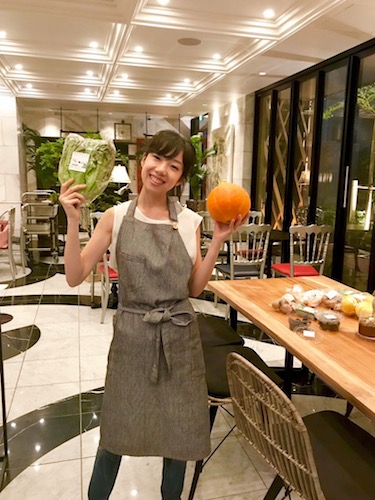 She found the Sun Smile by chance. Then she had continued eating their chemical-free or true-breeding vegetables for a long time and her physical problem was improved.
The vegan menus are created based on the communication at the farm. They have true vegetable tastes which can be brought out only by those who know the vegetables.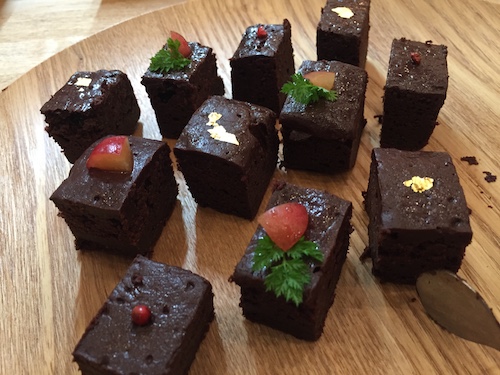 Their animal product-free sweets are also very delicious.
They are chocolate cakes for the party. They are all vegan foods! It tastes rich and creamy!
In the standard menu, our recommendation is the vegan sake-kasu baked cheese cake!
It is an authentic veggie cake created by a patissier who used to work in a famous veggie restaurant.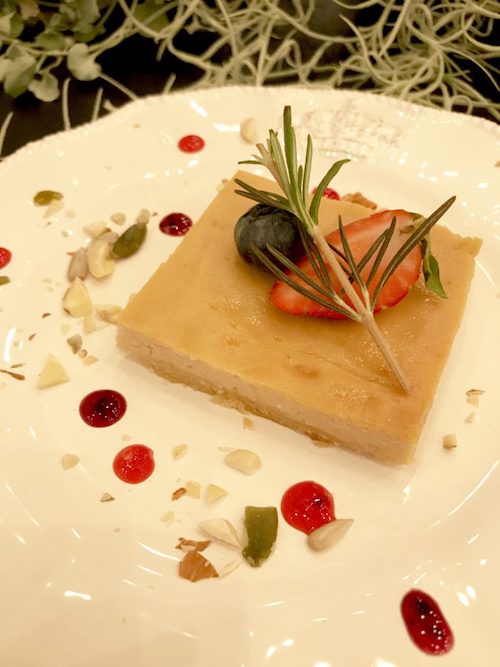 The spacious and comfortable café is ideal for dating or dinner with your friends.
It is recommendable not only for foreign customers but also for Japanese people.
*The information contained in the article is as of the date when we interviewed and subject to change. We strongly recommend that you make an inquiry to the store prior to your visit.
Store Information
Click here for location and detailed information on LISTEN FOOD CAFE Akasakamitsuke.
Healthy Restaurant Search
Did you know you could search for restaurants on Vegewel?
We provide searching services centered on healthy restaurant choices including organic, gluten-free, vegetarian, and more so please give it a try!