The First Free Supermarket in Saitama Prefecture! Over 3,000 Products are Entirely Free (sponsored by CAWAZ) [Hidaka]
Updated:2019/02/01 Created:2018/02/15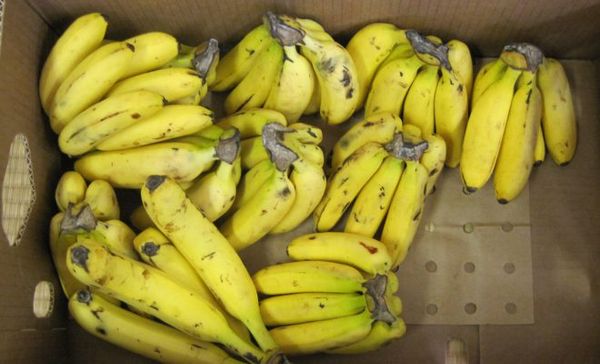 In October 2017, the first free supermarket in Saitama, and the second in the nation, was held in Hidaka City.
What is a free supermarket? And how much of food is being wasted in Japan to cause an issue?
We will be reporting on the actual free supermarket on the day that it was held, along with the interview we had with brothers, Taiki and Yuiki Ikeda, who sponsored the event through their nonprofit organization, CAWAZ.
Visit Vegewel to search for veggie, vegan and gluten-free restaurants!
What is a free supermarket?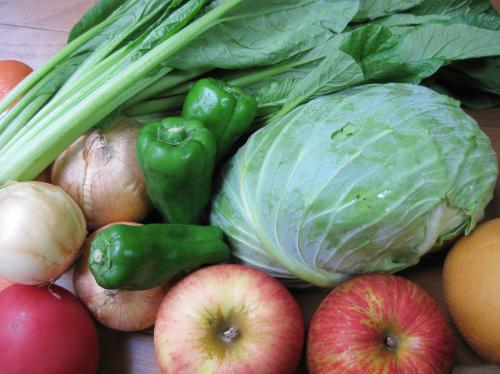 A free supermarket is where leftover but still edible food is collected from companies and individuals and given out for free.
In July 2017, the world's first free supermarket opened in Sydney, Australia, to raise awareness for reducing food waste.
The first free supermarket in Japan was held in September of that same year and was sponsored by the nonprofit organization, Share Mind, based in Tama City.
Rescuing the food that would have otherwise contributed to food waste consequently supports the lives of those in need.
What is food waste?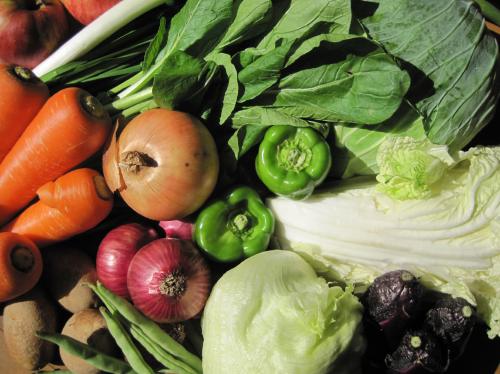 Food waste or food loss refers to food that is thrown out uneaten.
There are many causes for food waste – foods that are not up to par with the standards, surplus food from stores, leftovers from households and restaurants, etc.
In truth, many good and edible foods go to waste after their purchase when they have been left in the refrigerator until they expire or become unfit for eating.
According to the 2014 estimation by the Ministry of Agriculture, Forestry and Fisheries, the quantity for food supply (quantity of food distributed in the markets nationwide) in Japan was 82.94 million tons.
Of that food supply, 27.75 million tons were food-derived waste.
And of the food-derived waste, 6.21 million tons constituted for actual food waste.
In fact, the food that is thrown away uneaten in households amounts to 2.82 million tons, accounting for almost half of the entire food waste.
There are presently many efforts being made to reduce food waste, and the free supermarket is one of them.
Saitama's first free supermarket is held in Hidaka City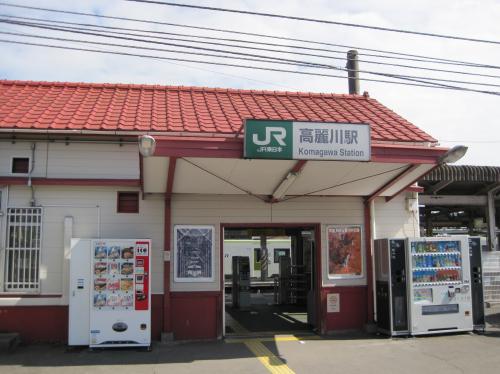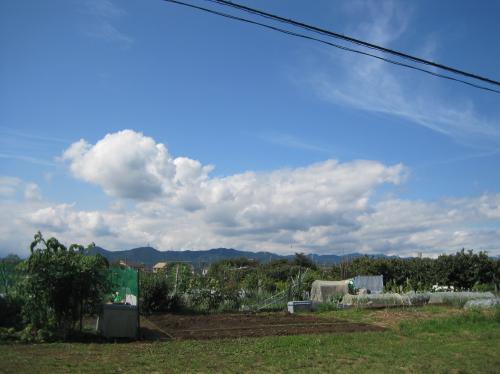 Traveling about an hour from Tokyo will take you to Komagawa Station in a town lush with greenery. We were blessed with beautiful weather with clear blue skies.
From Komagawa Station, we proceeded through fields and residences to get to Komagawa Danchi (housing complex) where it houses roughly 1,900 households.
In the center of the Komagawa Danchi is the local council hall, Komagawa Danchi Jichi Kaikan, where the free supermarket is held.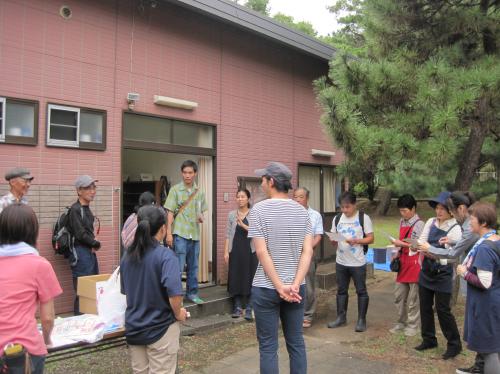 Over 30 volunteers – CAWAZ members and their friends, and those who read about the event on social media – gathered at the hall.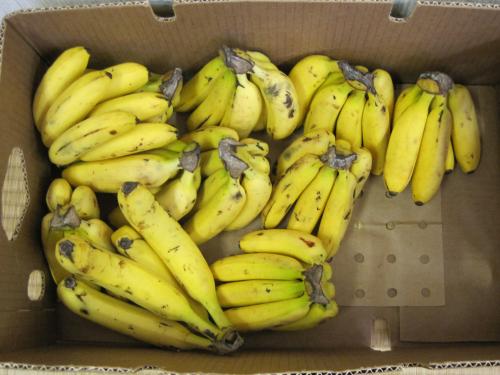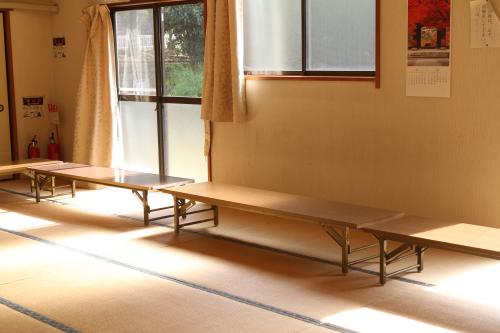 Over 3,000 food items were prepared for the event.
It was initially planned to have only food that can be stored at room temperature, but chilled and fresh produce sections were added and the wide variety of food lined the Japanese-style room in the local council hall.
To ensure thorough distribution, a rule was set to provide a maximum of 10 items per person. Each person can choose the food based on their needs as long as they stay within the allowed limit.
Some were conscious enough to decline any food that they thought would not be eaten. Because this was the first event, it was open to anyone and everyone.
In anticipation of the free supermarket, customers began gathering at the venue as early as an hour prior to the starting time.
Numbered tickets were quickly issued, and there was a line of people in the open area waiting to enter.
For the safety of the participants, 10 customers were allowed in at one time and volunteers were positioned to expedite the process.
More than 250 people, ranging from children to the elderly, showed up to this day's event. It was a great success.
Many of the participants took part in the survey after their turns and went home with a bag full of groceries and a big smile on their faces.
We asked the Ikeda brothers, the representative of the sponsoring organization, CAWAZ, about how they came to host this event as well as their future activities.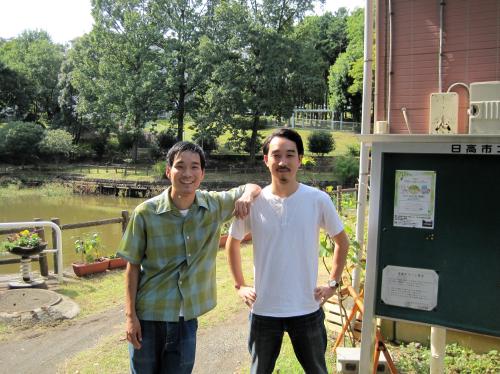 Yuiki (left) and his older brother, Taiki (right)
What kind of an organization is CAWAZ?
"CAWAZ is short for 'Creators Association to Wakuwaku-suru Ashita' and is a community development organization with an emphasis on education and welfare.
Having grown up in Hidaka, our members have gathered with a wish to revitalize our hometown."
Why did you decide to hold a free supermarket?
"It began with my mother, who is a social worker, telling me about the poverty issues of this community.
I thought about how I can help, and a scene I saw when I previously traveled to Northern Europe came to mind.
I witnessed a supermarket giving out bread before they expire for those in need.
It was common to see other efforts being made to reduce food waste all around Northern Europe.
This left a great impression on my mind and that is how I came to plan the free supermarket to make full use of the food being thrown out.
I went to see the nation's first free supermarket being held at Tama City and my mind was set on holding the event in Hidaka," says Yuiki.
How were you able to get the support from Second Harvest Japan?
*Second Harvest Japan is a nonprofit organization that is active in rescuing food, which is still safe for human consumption but is being discarded for numerous reasons, and delivering them to those in need.
"The founder of Second Harvest Japan, Charles McJilton is a resident of Hidaka City.
He lives close by so I spoke to him directly about my plan and requested his assistance."
Please tell us about your future development and expansions regarding the free supermarket and food waste issues.
"This is my first attempt, so I'd like to work on improving some of the issues we faced this time and then take it to the next step.
I'd like to continue my efforts to reduce food waste and provide food for those in need.
I'd also like to set up a base for the free supermarket here and work to expand it.
We are preparing to host a Kodomo Shokudo (Children's Cafeteria) where rescued food will be used.
The smiles and the possibilities of the children who still have a future ahead is the motivation for our activities.
I hope to put my efforts into helping to create a bright future for the children."
Please visit CAWAZ's facebook page for details and announcements about their upcoming activities and volunteer recruitments.
https://www.facebook.com/cawazkoma/
Healthy Restaurant Search
Did you know you could search for restaurants on Vegewel?
We provide searching services centered on healthy restaurant choices including organic, gluten-free, vegetarian, and more so please give it a try!