Anything you like from macrobiotics, meat to fish! Bojun tomigaya 【Yoyogi-koen Station】
Updated:2019/02/01 Created:2017/12/07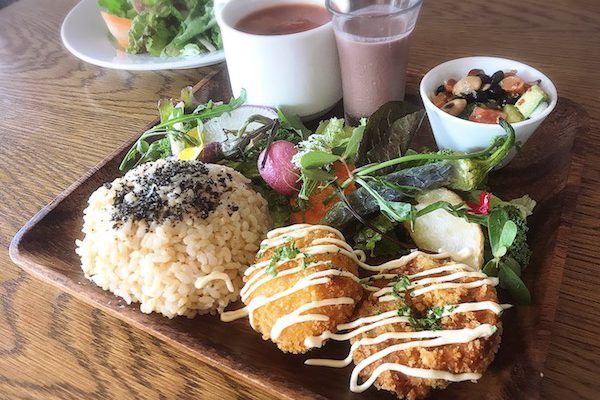 "Bojun tomigaya" near the Yoyogi-koen Station opened in February 2014 is a sister restaurant of "CHAYA macrobiotics" but serves also its original macrobiotic foods.
We interviewed Mr.Tsutomu Isogai who is the chef moved to this restaurant from CHAYA macrobiotics Isetan Shinjuku 6 months ago and planning many menus for CHAYA macrobiotics, about the restaurant atmosphere and popular brunch and lunch menus!
Click here for location and detailed information on Bojun tomigaya.
Visit Vegewel to search for veggie, vegan and gluten-free restaurants!
Sister restaurant of "CHAYA macrobiotics" where we can also enjoy meat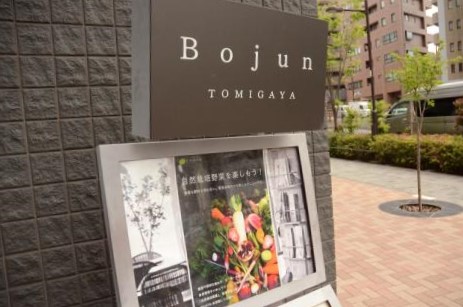 CHAYA macrobiotics' concept is "Healthy & Beauty, Organic Lifestyle".
Currently four branches are operated in Tokyo and Bojun tomigaya is one of the four restaurants. Only the Tomigaya branch called "Bojun" among the four.
"Although other three CHAYA macrobiotics restaurants don't serve meat, you can have meat dishes here. The tastes of cuisine are slightly different from others.
I can say the restaurant is distinctive among others" said Mr.Isogai.
The advantages of Bojun tomigaya are original meat and fish dishes as well as authentic macrobiotic dishes. Various menus are available for both vegetarians and non-vegetarians.
Community-based stylish restaurant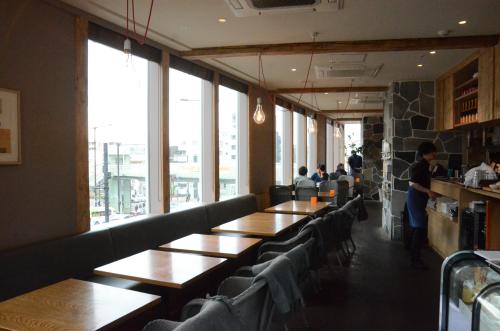 "The kitchen of Bojun tomigaya is visible from customers, which is different from other three restaurants.
When I was working at other three restaurants, I hardly saw customers. But it is such a pleasure to directly see our customers here."
Meat dishes are also available in the menu of Bojun tomigaya. For a wide variety of choices, many local residents use this restaurant. It is so-called a community-based restaurant.
Sophisticated interior design creates a stylish atmosphere. Spacious and comfortably made space between tables is also nice. We can enjoy meals and coffee in a relaxing atmosphere.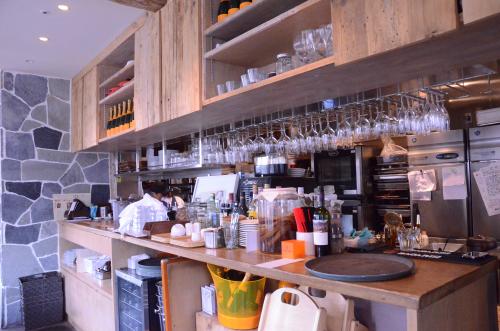 This is Mr.Isogai's kitchen. He can overlook entire restaurant space. Seeing how his guests are enjoying meals motivates him.
From meat and fish lunch to macrobiotic lunch
"Meat and fish lunch menus are equally popular. Foreign customers often choose our macrobiotic lunch.
Customers can choose whatever they like from meat, fish to macrobiotic lunch depending on the physical condition or mood of the day."
Bojun tomigaya uses only selected ingredients such as organic vegetables. No chemical but organic seasonings are used.
Here are our selections among their healthy lunch menus!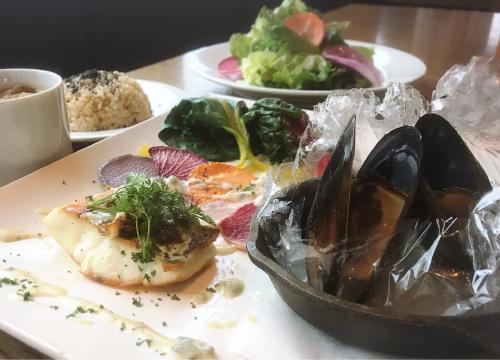 【Yasai-ga-takusan-taberareru (Eat plenty of vegetables) Lunch (meat: 1,400 yen excl. tax/ fish: 1,200 yen excl. tax)】
This is a healthy and filling lunch served with "plenty fresh salad" which we can eat as much as we want. The homemade salad dressing is available to purchase at the restaurant.
For the main dish, we can choose meat or fish. In addition to the salad, vegan soup and domestic brown rice or natural yeast bread are served.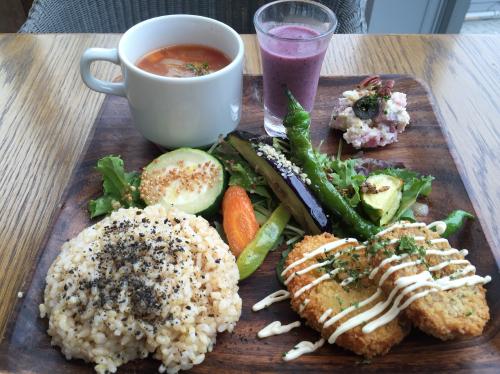 【Macrobi Lunch (1,000 yen excl. tax)】
Two kinds of Macrobi Lunch are available.
You can choose either "Today's Macrobi Plate" or "Vegetable YAKUZEN Curry", both come with a set of today's veggie appetizer, domestic brown rice or natural yeast bread and vegan soup.
Filling "Bojun tomigaya Lunch (2,000 yen excl. tax)" comes with assorted three appetizers, Yamagata pork herb steak, domestic brown rice or natural yeast bread and dessert.
If you ask in advance, they can convert this lunch into vegan lunch.
Choose whatever you like from meat, fish to macrobiotics depending on your physical condition or mood of the day!
Macrobi Kids Plate is also available!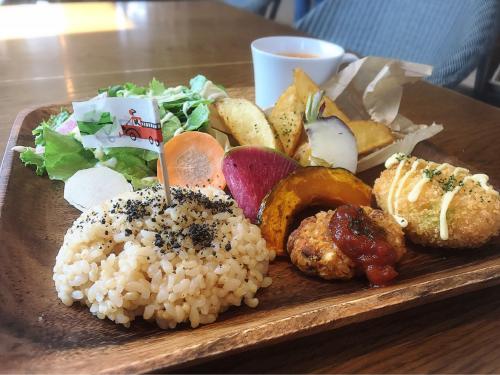 Bojun tomigaya receives a lot of family customers and also offers kids macrobiotic menu!
"Our Macrobi Kids Plate (800 yen excl. tax) is macrobiotic menu for children.
Vegetable hamburger, grain croquette and brown rice are served on a plate like typical Japanese kids lunch plate."
Its contents are macrobiotics but it looks just like Japanese kids lunch plate!
Children will be excited with the looks. Everyone can enjoy lunch time even if they have allergies such as egg allergy or dairy allergy.
Every Sunday, "Morning Yoga" with nutrient-rich charge bowl
Bojun tomigaya organizes events based upon customers' demand.
"We have 'ISU de morning YOGA (1,800 yen incl. tax)', easy seated yoga lesson from 9:30 to 10:30 on every Sunday.
'Green Charge Bowl' with which you can take 60 kinds of nutrients is served after the lesson. This lesson is surely very good for your body!"
"Green Charge Bowl" was created for this event to revitalize our intestines.
A nutrient-rich bowl contains superfood spirulina, ancient grain freekeh, black rice granola, chia seeds and seasonal fruits.
Seated yoga lesson is not difficult. Don't hesitate to join in the lesson!
*The information contained in the article is as of the date when we interviewed and subject to change. We strongly recommend that you make an inquiry to the store prior to your visit.
Store Information
Click here for location and detailed information on Bojun tomigaya.
Healthy Restaurant Search
Did you know you could search for restaurants on Vegewel?
We provide searching services centered on healthy restaurant choices including organic, gluten-free, vegetarian, and more so please give it a try!