Vegan foodies are unanimously recommending "Kick Back Café"—a space which has no boundaries when it comes to its food and music — [situated by the Senkawa station on the Keio line]
Updated:2019/02/02 Created:2018/02/21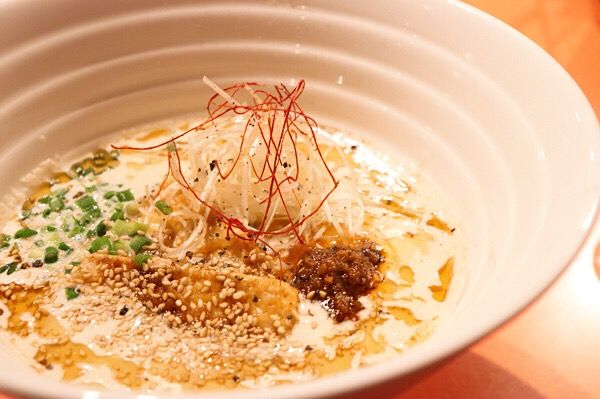 Many of us like to recommend our favorite restaurants to friends. Kick back café is definitely one of those restaurants which many people like to recommend.
I have heard many good recommendations about this restaurant. What attracts so many customers?
We interviewed the manager of the restaurant Mr. Yanagida to find out all about this popular restaurant.
Click here for location and detailed information on Kick Back Café.
Visit Vegewel to search for veggie, vegan and gluten-free restaurants!
Sengawa has a reputation as a "popular town to live in" and is shooting up the rankings lately. The café people are talking about is situated in the fashionable town of Sengawa.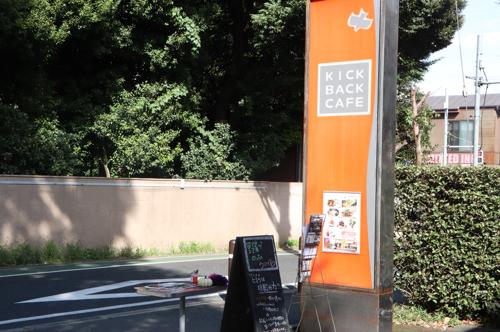 Sengawa station on the Keio line is just 15 minutes by train from Shinjyuku. Stepping out of the station for the first time, we found a fashionable and sophisticated atmosphere around the station!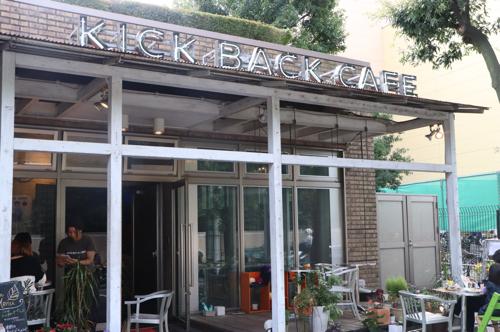 Kick back café is just 5 minutes walk from the station.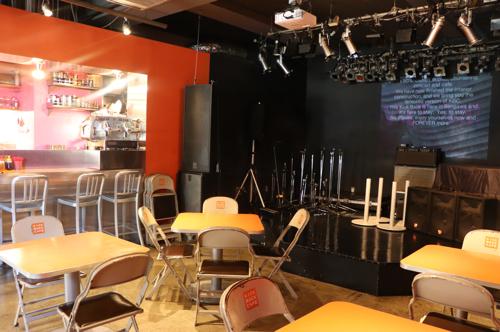 Inside the restaurant it is spacious and the pink colored walls gives a pop-art like impression. What's that at the far end of the room? Is it a real live show stage!?
I was thinking how unique it was when the manager Mr. Yanagida appeared and said "hello!" with a cool smile on his face.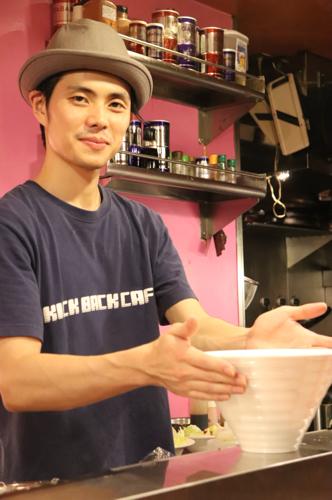 The above is Mr. Yanagida. He said since he started working for this restaurant he has begun studying vegan cooking.
And since then his sense of taste has refined and he can tell more about the original flavor of food ingredients.
After having studied about vegan cooking, he worked for an affiliated vegan restaurant in Kyoto where they received customers with various religious and dietary requirements.
This experience has taught him many lessons which he has carried forward into his current work as a manager.
A wide variety of dishes are lined up. A thorough display about this popular restaurant!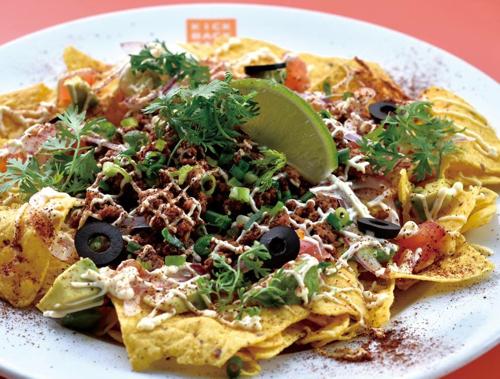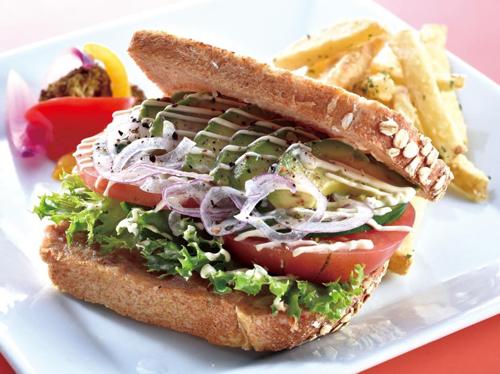 You can find a wide variety of vegetarian/ non-vegetarian dishes from all over the world!
Especially a good variety of vegan dishes are available such as curry, taco rice, ramen and pho noodles, and these are quite filling unlike conventional vegan dishes.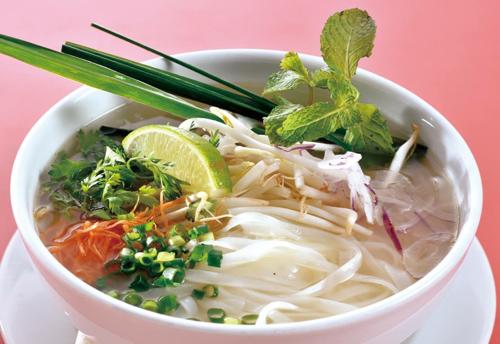 Mr. Yanagida: "We have introduced a vegan menu for the last 9 years.
This began since the owner of the restaurant Mr. Marehisa Ishii(He and his wife manage the restaurant) became ill.
At that time, macrobiotic and vegan diets were popular in the U.S. When he tried these diets, he recovered from the illness.
He also realized the importance of selecting food ingredients, and the restaurant started purchasing vegetables directly from farmers. "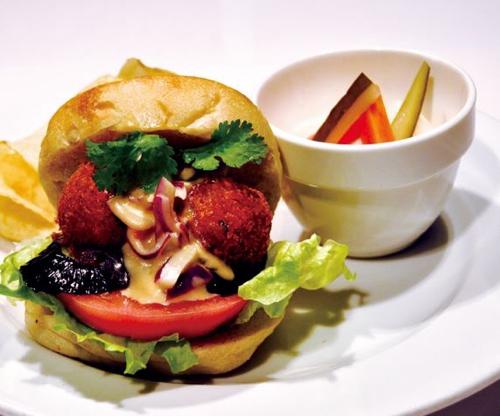 When they provide a vegetarian menu along with the normal menu, customers tend to choose dishes from non-vegetarian menu with the belief that 'vegetarian dishes are less tasty',
the restaurant has pursued the importance of great taste and carried on serving delicious vegetarian dishes for the last 9 years.
"At first we thought it's impossible to create dishes totally without any animal ingredients.
However while we visited organic farms and sampled their vegetables, we were shocked to find different tastes amongst these vegetables.
As we experimented with our vegan dishes using carefully selected vegetables, we realized that our sense of taste became refined.
Since I studied vegan cooking, I have a heightened sense of taste concerning vegetables. When you choose very few ingredients for your dishes, the dish will be more 'refined' in flavor.
When you eat normally, your sense of taste is so used to strong flavors and that when you eat vegetarian food, you may find the flavors too subtle.
We are trying to create stronger flavored dishes which really hit your sense of taste. "
At Kick back café, all of the food is prepared without chemical seasoning, coloring, flavoring, ingredients, or preservatives as much as possible.
Also the ingredients and seasonings are not genetically modified.
Pesticide-free vegetables are given high priority, and at the same time, when they prepare vegetables they take extra time and care to remove residual pesticides.
These are the secrets for their taste!
A regular favorite, veggie ramen!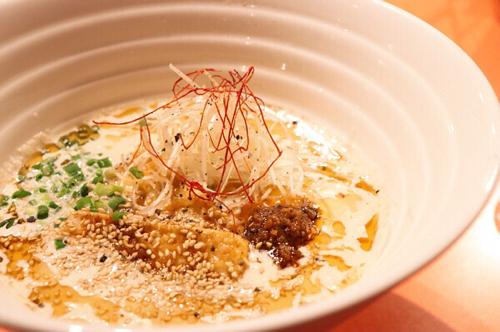 If you have a chance to visit the Kick back café, the above veggie ramen "Mame-ra"(1,150 yen exc. tax) is a must-try item!
One of my non-vegetarian friends was talking highly about this, saying "it is more delicious than normal ramen dishes!".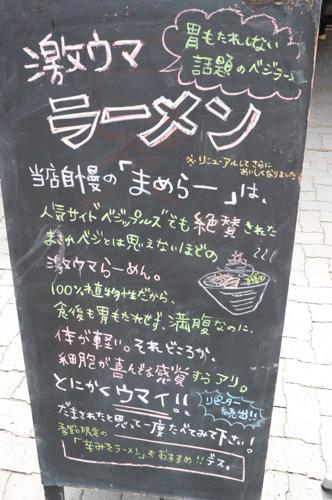 The above is signboard about this veggie ramen "Mame-ra".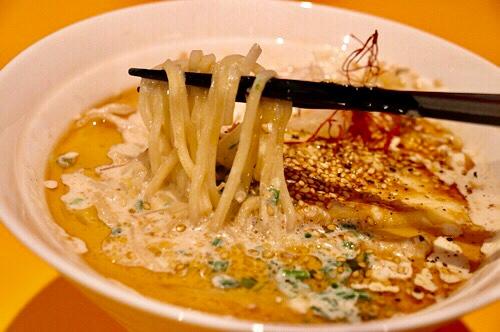 This ramen noodle is a restaurant's original, made from "Yumekaori" and "Kitahonami" wheat blend. The soy milk soup in this dish so dense and that it is incomparable with other soups.
The noodles are topped with teriyaki tofu. As the name "Mame-ra" suggests (mame is beans in Japanese), the ramen is also full of beans.
A soy milk base soup tends to be weak in flavor, but this soup is seasoned to achieve a stronger taste.
The desserts are not to be missed! Authentic veggie sweets made by patissier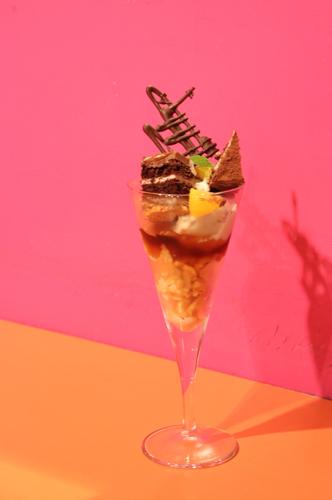 One of the reasons Kick back café is so popular is maybe that their sweets are made by a patissier?
Sengawa is a residential area with many families.
Many mums are attracted to the healthy sweets. Especially while breast feeding, many mums avoid taking dairy products to prevent the inflammation of their breasts.
It is common knowledge that they should only eat Japanese confectionery because there aren't any dairy-free sweets available.
The dairy-free vegan sweets can give mental comfort to these mums.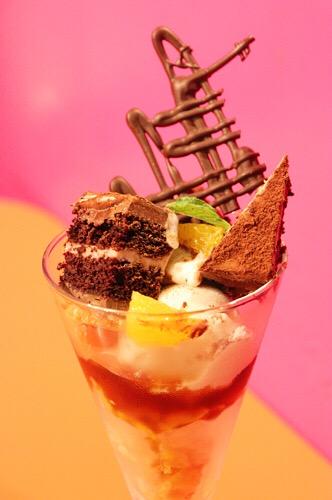 The vegan autumn chocolate parfait is a reasonable price of 750 yen (exc. tax).
It provides a filling portion of ice cream, chocolate cake and vegan chocolate! Coconut sauce with added cinnamon gives a depth of flavor to the parfait.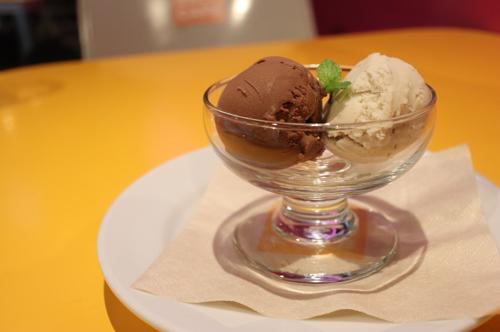 The above ice cream (also used in the parfait) is homemade. The vanilla ice cream has subtle coconut flavor and light sweetness to it.
It was made without stabilizers and their ice creams are always prepared freshly. I wish that many children can taste this!
The owners are also Musicians!! They don't only push the boundaries of cooking.
By the way, we wanted to know about the live stage.
Mr. Yanagida, why is there a live stage?
Mr. Yanagida: "It's because our owners are musicians!"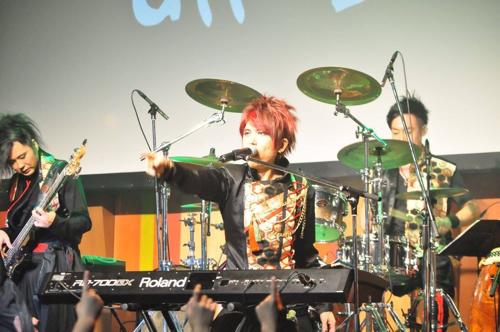 Wow! Musicians!?
The owner Marré (Mr. Marehisa Ishii) and his wife Kumiko have made a debut as a musical group called "Heavenese" in the U.S. and have been very successful.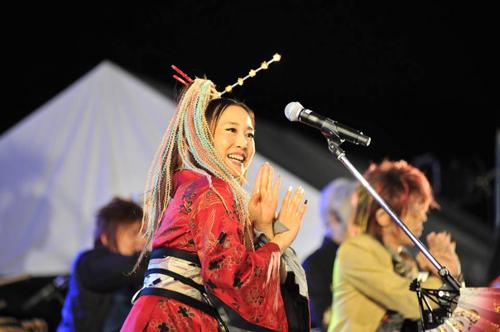 Yanagida:"Heavenese attend live events and tours inside and outside of Japan based on their concept to 'showing the world through their music what is the Japanese spirit and what is Japanese culture which they are so proud of'.
This café was set up in a hope that customers will enjoy the whole experience of food, music and a great atmosphere."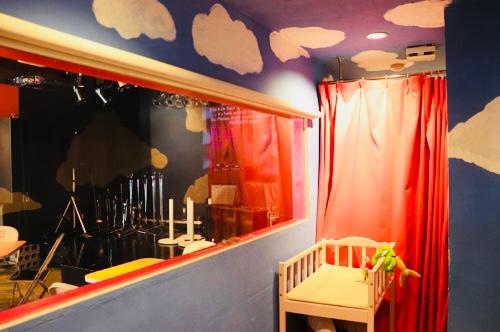 Quite unexpected but running in line with their concept for providing an environment for mothers who visit the restaurant is a spacious nursing room in the restaurant.
The nursing room has a large window (with curtain) looking over the live stage and this is aiming for mums to enjoy the live show as well.
When you go there, you find out why the Kick back café attracts so many visitors. It's definitely worthwhile paying them a visit.
*The information contained in the article is as of the date when we interviewed and subject to change. We strongly recommend that you make an inquiry to the store prior to your visit.
Store Information
Click here for location and detailed information on Kick Back Café.
Healthy Restaurant Search
Did you know you could search for restaurants on Vegewel?
We provide searching services centered on healthy restaurant choices including organic, gluten-free, vegetarian, and more so please give it a try!