4 Healthy and Heavenly Meatless Vegan and Vegetarian Burgers Available in Tokyo!
Updated:2019/02/02 Created:2018/01/16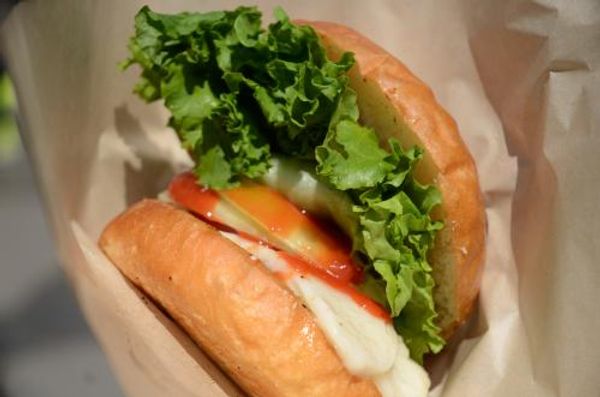 We all crave for a good burger once in a while.
A good hearty burger may not be the healthiest food option. In fact, it might even be thought of as being on the junky side.
How would you like to enjoy a hamburger that is a little bit healthier?
Vegan burgers contain no meat or other animal-based ingredients, and are healthy alternatives to the conventional burgers.
More and more restaurants are incorporating vegan burgers to their menus, especially those that promote healthy eating!
A vegetarian burger, though it will include some dairy and eggs, is still a healthier alternative than the regular meat burger, and it may very well be the suitable option for an easy transition for those who regularly eat meat.
We've selected some of our recommended restaurants – out of all the places we've featured on Vegewel Style – that offer vegan and vegetarian burgers.
The trend for vegan and vegetarian burgers is on the rise, so be sure to try them out!
Visit Vegewel to search for veggie, vegan and gluten-free restaurants!
The best-known vegan burger around! If you spot the Terra Foods food truck, don' t hesitate to try.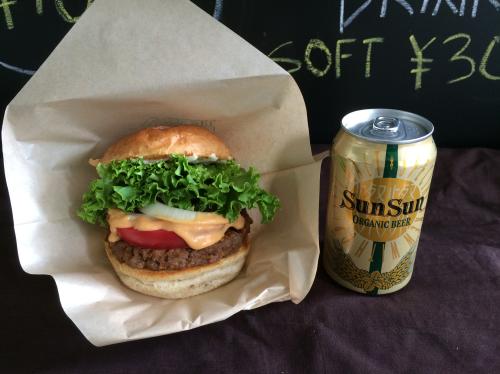 The Terra Burger from Terra Foods is a well-known and popular vegan burger.
There is always a long line at Terra Foods during vegan events, and one of the biggest charms of this coveted hamburger is its size!
You'll be surprised at the juiciness of the hearty burger patty despite it being meatless. It seems some customers enjoy them thinking that it's a meat patty.
Terra Foods pops up regularly at Aoyama Farmer's Market and it should be easier to purchase than at vegan events, so there is your chance!
Read here for more
Long line in Tokyo waiting for Healthy Burger! TERRA FOODS
Majority of the customers are foreigners! Authentic and healthy burgers at AIN SOPH.ripple [Shinjuku Kabukicho]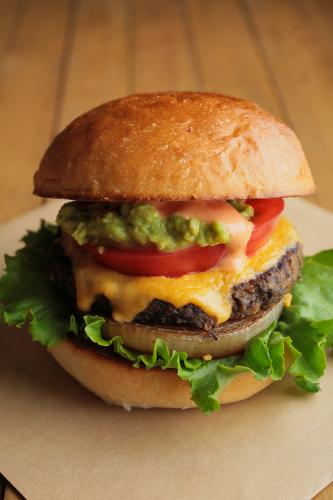 AIN SOPH. is a famous vegan restaurant with four branches in Tokyo.
Of the four stores, the most unique is AIN SOPH.ripple.
The interior is designed in American décor and the menu offers casual dining, mainly hamburgers. What's more, around 90% of the customers are foreigners!
This is where you can enjoy an authentic hamburger in vegan-style.
The side menus are also vegan, such as Macaroni and Cheese and the Burrito Bowl, but they are all appetizing nonetheless.
Read here for more
Popular fluffy and chewy pancake! Let's enjoy vegan menus with a modern twist. AIN SOPH.soar 【Ikebukuro】
Hamburger in Asakusa where it is bustling with international travelers! Vegetarian and halal options at Sekai Café [Asakusa]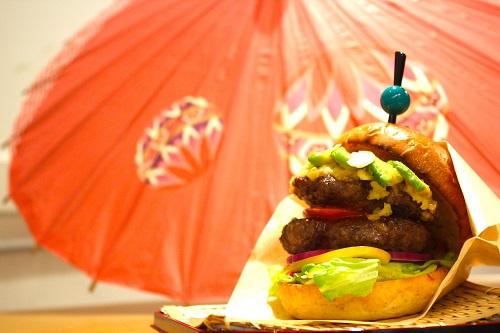 *Pictured is the Kaminari-mon Hamburger.
Sekai Café operates two stores in Tokyo: Oshiage and Asakusa. The main offering at the Asakusa store is hamburgers.
The restaurant offers vegetarian and halal options where you can choose between the animal-based hamburgers and the vegetarian hamburgers,
so you can enjoy vegetarian or non-veg depending on what you're in the mood for.
The hamburger variations are: the 100% beef Kaminari-mon, the 100% vegetable Fu-jin, and the fish fillet Rai-jin. The names of the burgers are just as exciting!
*Fu-jin is a vegetarian burger with buns containing eggs and dairy.
Around 70% of the patrons are foreigners. Do stop by for a casual meal in between your sightseeing outing.
Read here for more
Welcome! Vegans and Halals, SEKAI CAFE (Oshiage, Asakusa) Reaches hand to the Barrier Free of designs of Food.
Choose your own buns and patty! Hamburgers made from healthy ingredients at ORGANIC TABLE BY LAPAZ [Gaienmae]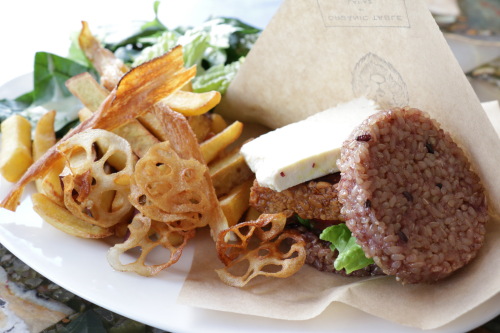 All of the dishes at the restaurant have been vegan since February 2017! Situated in the fashionable Gaienmae area, ORGANIC TABLE BY LAPAZ offers vegan burgers.
What is wonderful about the popular Vegan Burger is that you can choose the buns from three types, including multigrain buns, as well as the patty from three options such as tofu cheese or tempe.
The nutrition-packed burgers can be enjoyed in peace in the stylish and relaxed atmosphere of the restaurant.
Decadent desserts you won't believe are plant-based are also a must try!
Read here for more
Fancy a vegan burger? You must visit ORGANIC TABLE BY LAPAZ【Gaienmae】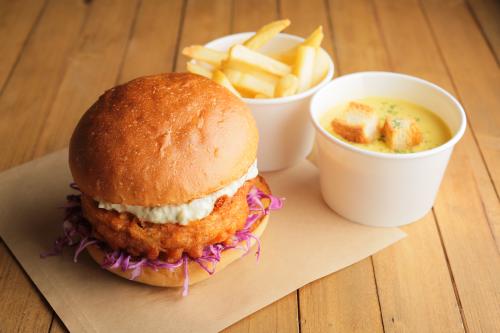 How did you like our vegan and vegetarian burger feature?
Although it may be considered junk food, everyone loves hamburgers. Do try incorporating the healthy vegan and vegetarian burgers to satisfy your occasional burger cravings!
Don't make light of a burger just because it isn't made with meat. You're sure to be satisfied with the portions and taste of these recommendations.
*The information contained in the article is as of the date when we interviewed and subject to change. We strongly recommend that you make an inquiry to the store prior to your visit.
Healthy Restaurant Search
Did you know you could search for restaurants on Vegewel?
We provide searching services centered on healthy restaurant choices including organic, gluten-free, vegetarian, and more so please give it a try!