Charming macrobiotic cafe! Cafe Amurita 【Oshiage】
Updated:2019/02/01 Created:2017/07/16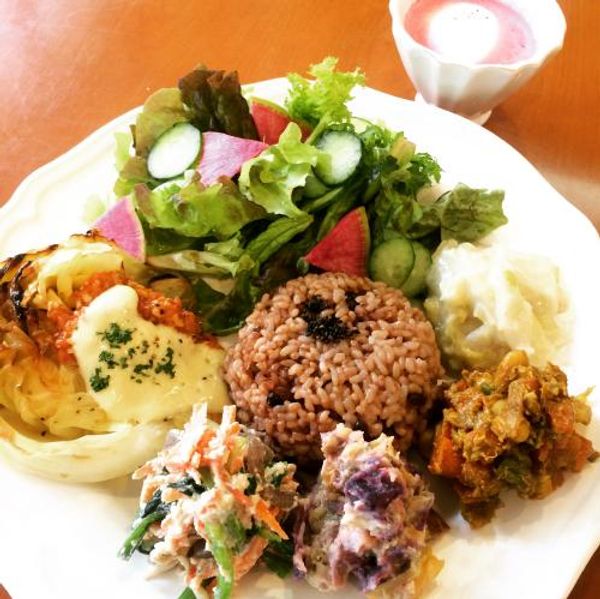 Cafe Amrita opened in December 2014.
Amurita where a wide range of people from vegan, tourists to local mums visit is managed by Ms.Tamaki Sakurazawa, owner and her sister, Ms.Masami Yashiro and makes guests happy and smile.
Click here for location and detailed information on Cafe Amrita
The café always welcomes guests with smile and makes us want to come back again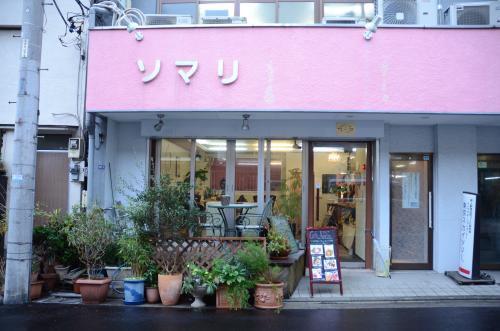 Oshiage receives many sightseers also from overseas today. You can reach Café Amurita within a five minute walk from Oshiage Station on the bottom of the Tokyo Skytree.
Since it is located in an alley next to the main street, the area has less people passing through compared to the street in front of the station and it is quiet.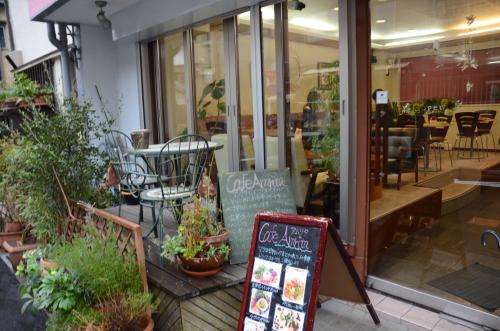 Plant pots are laid everywhere in the café and make us feel relaxed. It's hard not to pop up.
Sofa table is ideal for mums with small children to relax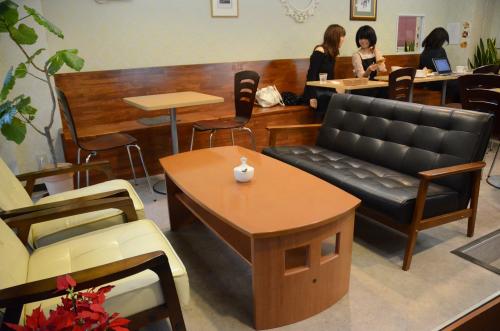 Slightly spacious sofa table is next to the entrance. It's ideal for mums with small children or those who carry many shopping bags to relax.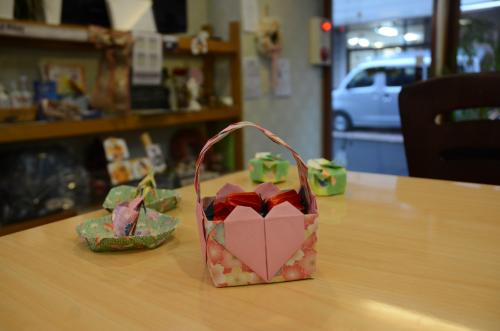 Amurita also welcomes your pets. Pet menu is available, too. Pet salon opens in the back room a few days a week.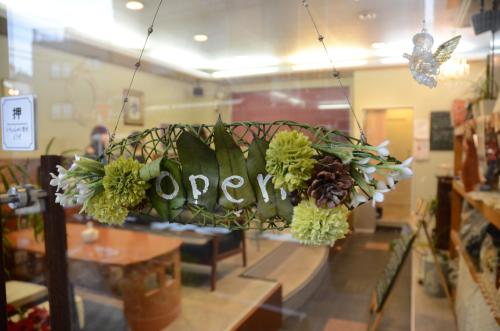 The café opens from 11:00 to 18:00 and lunch menu is available all day. So you can enjoy your lunch time even in late afternoon.
Café Amurita's recommendation, Vegan Lunch!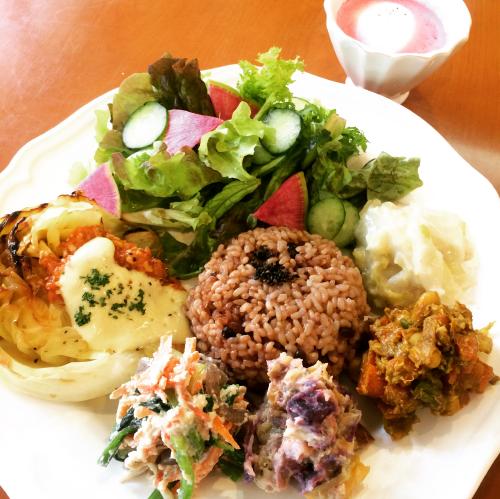 All the menus contain no animal ingredients. They also use organic ingredients as much as possible.
The most popular lunch menu is Plate Lunch of the Day (1000JPY incl. tax). Brown rice, 4 dishes and soup are served. For this lunch menu, the main dish is changed weekly and other dishes are changed daily depending on the procurement of ingredients. You can always enjoy different dishes even if you come here every day.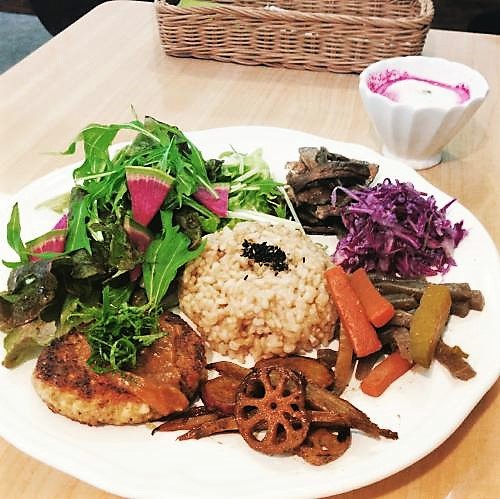 Chewy brown rice and dishes of fresh vegetables, everything is served on one plate, but surely it is enough to make your tummy full.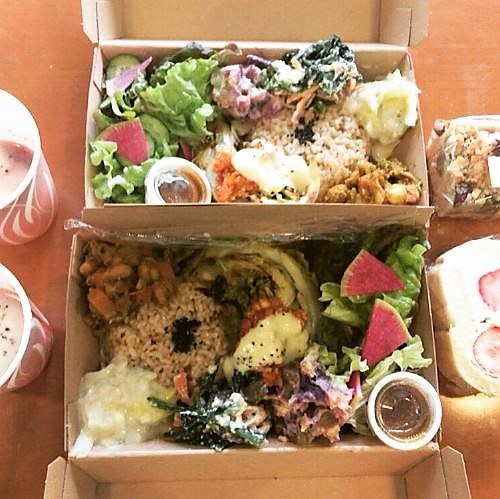 Other menus are, for example, Veggie Lasagna (1000JPY incl. tax), Veggie Curry (1000JPY incl. tax), Bagel Lunch (1000JPY incl. tax), Fermented Brown Rice Short Pasta (1200JPY incl. tax) and Macrobiotic Bolognese Pasta (1000JPY incl. tax).
Except Lasagna, you can take away.
You can get 100JPY off for a drink if you order lunch menu (200JPY off between 11:30 and 14:00 except alcohol drinks).
Unique vegan sushi in Tokyo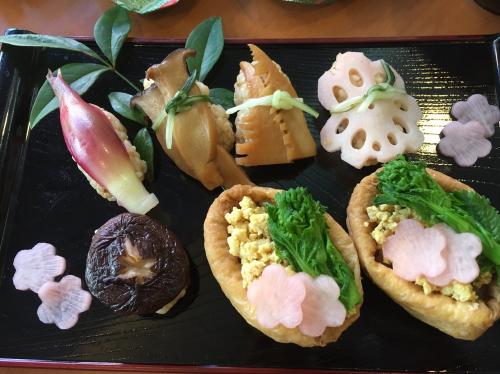 Veggie Sushi is not regular menu but available if you order in advance. Veggie Sushi is made without any animal ingredients but with vegetables and rice.
It is not easy to find restaurants serving vegan sushi even in Tokyo. So why don't you ask if you are interested?
Beautiful sweets are all gluten free!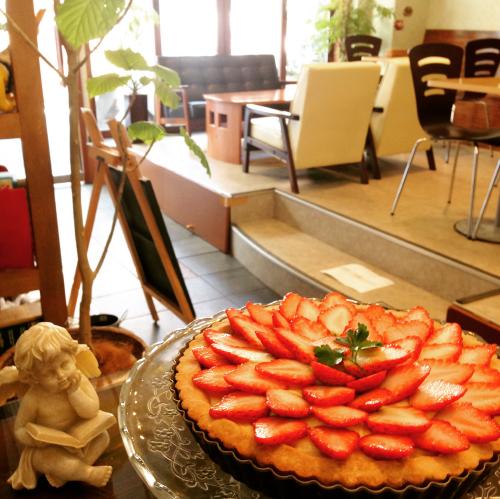 The owner carefully creates and prides in every sweets! All the sweets are gluten-free. Those who are allergic to gluten can choose any sweets here. Needless to say, the sweets contain no animal ingredients and white sugar.
"We strongly recommend our sweets! I enjoy making them with fruits in season and it would be great to share my happy feeling with my guests."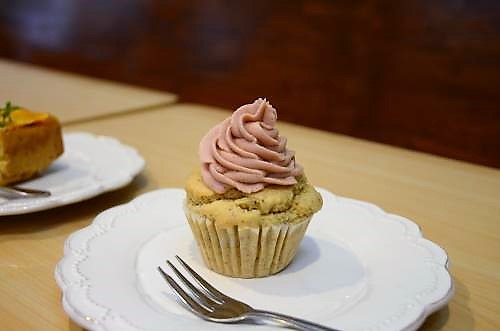 They usually prepare about 2 kinds of cakes every day. Ice creams are also homemade. We should not miss opportunity to taste them if we can find them in the menu.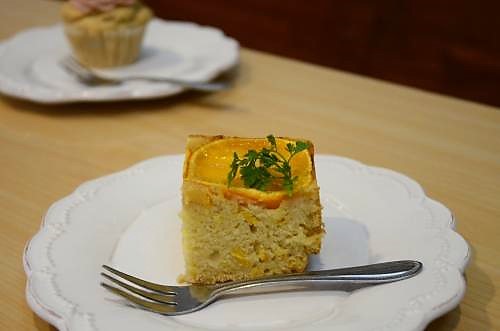 Additionally, whole cakes and celebration cakes are also available if you order in advance. Everyone can enjoy delicious cakes at home without worrying gluten allergy.
The sisters are always cheerful and smiling!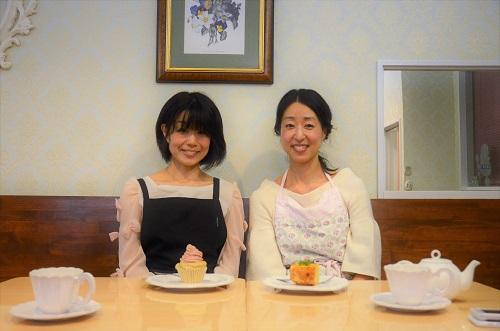 During our interview, we get the impression that Ms.Sakurazawa is incredibly cheerful person.
We wish macrobiotic to be more recognized by young people!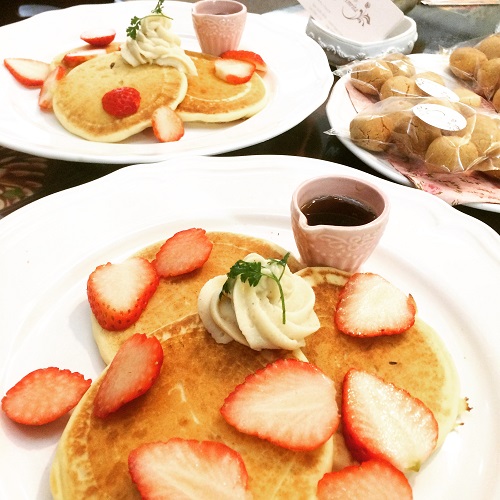 "In fact, we have many young SNS followers."
Many students including high school students are following Amurita's SNS. But why?
"I think there are many young people who are interested in vegan and macrobiotic diet. I guess that they searched online about vegan and macrobiotic diet and discovered us."
Vegan and macrobiotic diet are not yet common in Japan. However, those who are interested and want to know more make own research and get information!
Cafe Amrita
Click here for location and detailed information on Cafe Amrita