Kenmin Vermicelli Made from 100% Rice on the Rise Again, due to Glowing Awareness for Gluten-Free Products! [Kenmin Foods]
Updated:2019/02/01 Created:2018/02/17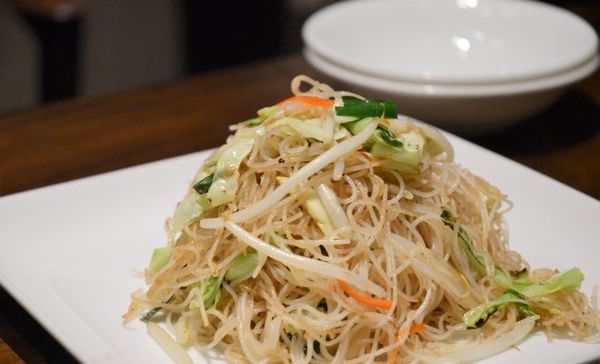 Kenmin is one of the most prominent rice vermicelli (bifun) manufacturers in Japan!
Kenmin's vermicellis are noodles made with 100% rice.
Due to the growing awareness of gluten-free products, the demand is increasing even from overseas and the noodles are, once again, seeing the spotlight.
Did you know that Kenmin not only makes vermicelli but other products that are beneficial for your health like rice pasta and high-protein noodles?
We had the honor to interview the President and Representative Director of Kenmin Foods Co., Ltd., Issei Takamura, and Marketing personnel, Ryoko Motoyoshi!
We spoke in depth about their noodles made with 100% rice.
Visit Vegewel to search for veggie, vegan and gluten-free restaurants!
67 years in the rice business! The largest vermicelli manufacturer in Japan.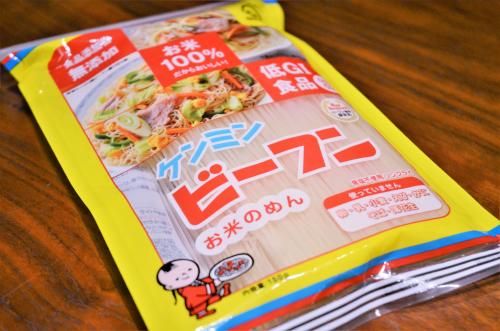 Kenmin Foods was established in 1950 in Kobe.
The previous president, Mr. Kenmin Takamura, is a Taiwan-born Japanese. The company name comes from his actual name, 健民 (Kenmin).
"When the Japanese went to other parts of Asia during the war, they lived on rice noodles in Taiwan and other countries.
When the war ended and the Japanese returned to their country, they still craved for the rice noodles they had abroad. Seeing this demand,
Kenmin stepped up to the plate and founded Kenmin Foods," says Ms. Motoyoshi.
Kenmin established a manufacturing company specializing in rice noodles.
The vermicellis are made with 100% rice, but it has a much lower GI than rice, and the rise in blood sugar after consumption is mild. It is also said to be less fattening.
Kenmin is short for "healthy citizen" ("ken" comes from the Japanese word kenko, meaning healthy; and the word "min" stands for citizen).
It just so happens that they manufacture healthy vermicelli. Coincidentally, the actual first name of the previous president is deeply linked to the concept behind the products.
It's hard not to think that fate had played its role.
Safe noodles made of 100% rice with gluten-free certification of the United States.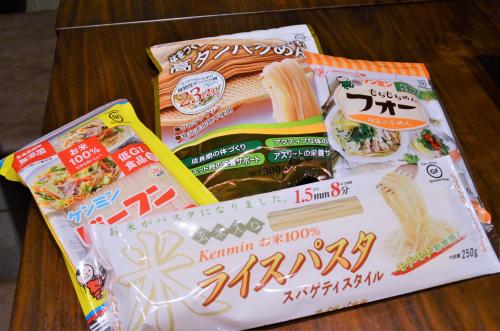 The term, gluten-free, has been getting a lot of attention recently due to the issues of people suffering from sensitivity to wheat.
Many noodles are made from wheat, so rice noodles have become a savior to those with dietary restrictions!
Kenmin's vermicelli is made from 100% rice, so they are safe for those who suffer from wheat allergies or want to avoid gluten.
"Previously, when we were introduced on television, the response was so great that we were sold out for a while.
I'd like for even more people to try our vermicelli while the current trend for gluten-free products is still on the rise. "
Indica rice is used to make the vermicelli at Kenmin. The manufacturing factory is in Thailand and the rice is sourced locally.
"Vermicelli was originally made to bring out the best flavor of the Indica rice. Japonica rice is too starchy and is not fit for making vermicelli, thereby requiring additives.
At Kenmin, we purposely use Indica rice to produce high-quality and 100% rice vermicelli.
The agricultural restrictions are different for Thailand and Japan, but we have implemented Japan-quality standards."
Many may be concerned with them not being made in Japan, but we have ensured our productions to be conducted under strict quality control.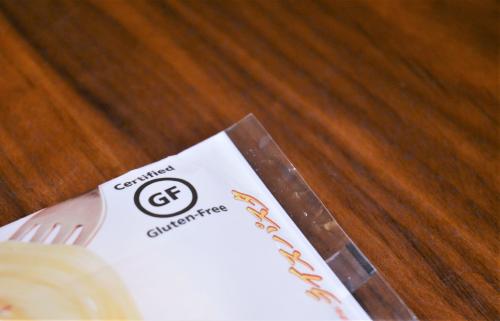 President Takamura shared the following story with us.
"Kenmin's noodle products including the vermicelli are certified US gluten-free.
They are exported to the United States from our factory in Thailand, and we are proud to say that they are gluten-free products to match the global standard.
Gluten-free has been attracting attention in Japan, but the awareness is much more elevated in countries abroad.
If the level of attention increases in Japan, I believe that Kenmin's vermicelli will see more spotlight."
For your information, Kenmin products account for the majority of the vermicelli sold in Japanese supermarkets. It is often used in school lunches.
"Because Kenmin's main office is based in Kobe, our sales are high in the west and low in the east.
Our vermicellis are utilized widely across the nation for school lunches, and it commonly appears in the menu in the Kansai and Kyushu regions."
Introducing the highlighted products such as the rice pasta and high-protein noodles!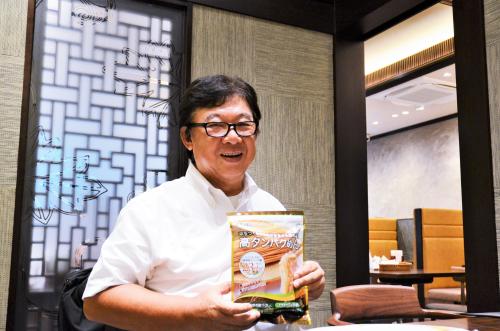 Kenmin Foods has had a close relationship with rice for a long time through manufacturing vermicelli.
In fact, they offer many other products besides the vermicelli!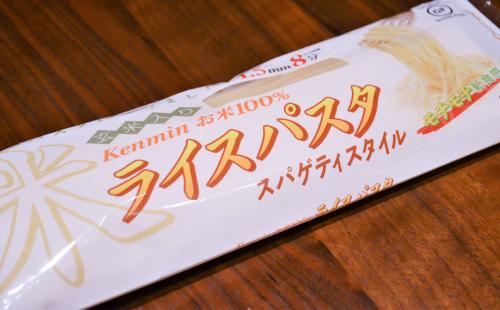 "We released the rice pasta in 2008. It is our experience with manufacturing rice products that enabled us to make pasta from 100% rice!
The founder, Kenmin Takamura, had always spoken of his wish to make pasta from rice. The number of stores that carry our rice pasta has been growing of late," says Ryoko.
The rice keeps the pasta from becoming overcooked and it has a firm texture. The seasoning options are versatile, and it will go well with any condiments or sauces.
The soup pasta or cold pasta dishes are highly recommended.
A few days prior to this interview, there was an allergy exhibition where Kenmin Foods introduced their rice pasta, and it received a great response.
President Takamura has also put a lot of thought into the rice pasta.
"Rice pasta continues to evolve.
It definitely has a completely different texture than wheat pasta, so it is a matter of how we can bring the texture close to what is expected of real pasta.
In terms of short pasta made of 100% rice, we've proceeded to make prototypes, but we have yet to make the final product to sell.
In Japan, long pasta is more common and usually associated with the general image of pasta, but many people abroad eat short pasta on a daily basis.
We'd like to get the short pasta out on the market as soon as possible."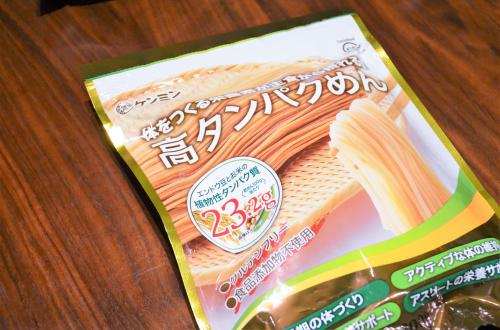 In September 2016, they have released high-protein noodles packed with nutrients and made from protein derived from green peas.
"It began with an idea from a local health food company whom we met at an exhibition in the United States.
When beans were incorporated into the noodles, there remained an odor peculiar to the legume. It took us approximately a year to develop the noodles without the noticeable bean flavor.
They're made without any additives and contain 20% fewer carbohydrates than pasta.
They are noodles so they will certainly contain carbs, but they also contain protein, which makes for very well-balanced noodles."
It seems there are people who work out who want to eat noodles or pasta but refrain from eating them because they'll feel guilty about it afterward.
These protein noodles would be a great alternative for people such as these.
The noodles are currently being promoted to athletes as the main target, and we should expect the demand to increase in preparation for the Olympics!
【Kenmin Foods】
http://www.kenmin.co.jp/
Healthy Restaurant Search
Did you know you could search for restaurants on Vegewel?
We provide searching services centered on healthy restaurant choices including organic, gluten-free, vegetarian, and more so please give it a try!