Dassai Store Ginza: the potential of Japanese "rice" that Japan boasts about to the world — from nourishing rice milk, sake-kasu lees ice cream, and its use in cosmetics —
Updated:2019/02/01 Created:2017/12/25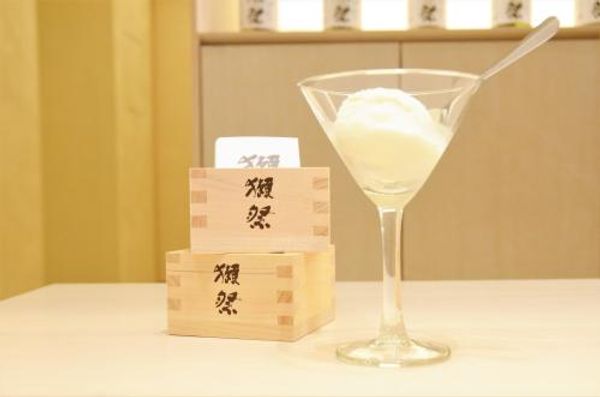 "Dassai" is considered as one of the most popular sake. Even if you don't usually drink sake, you might have heard the name before.
Sake is made from "rice". And the producer of Dassai sake, Asahi Shuzo brewing, has been developing and selling various processed rice products other than sake.
Opened in November 2016, the "Dassai store Ginza" has a large display of these products, and visitors may have an eye-opening experience to see the greater potential of "rice" than they ever would have imagined.
At the Dassai store Ginza, we had an opportunity to interview Mr. Hiroshi Sakurai, the President of Asahi Shuzo Co., Ltd, and Mr. Yoshifumi Terada, the General Manager of their Food business.
Visit Vegewel to search for veggie, vegan and gluten-free restaurants!
Dassai company store: a treasure house of rice products beyond sake!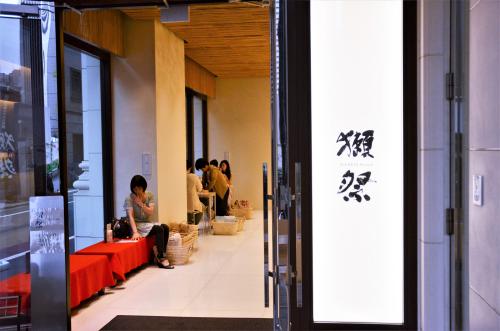 Dassai store Ginza is within walking distance from the Ginza station and the Higashi Ginza station.
It is situated on the main shopping street called "Harumi Dori", and is very near to the famous sightseeing venue "Kabuki-za Theater".
As it is easily accessible, the Dassai store Ginza is a very popular place amongst Tokyo residents as well as tourists.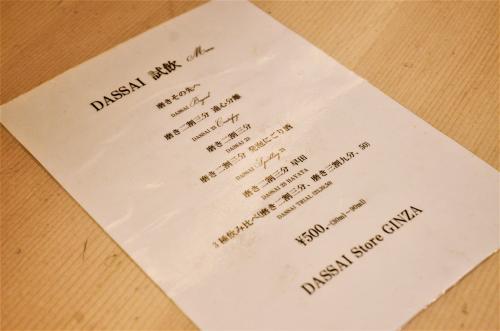 A tasting of their signature "Dassai" sake products is available for 500 yen.
Seating is available inside as well as outside of the store for visitors to enjoy tasting drinks and there are always noticeable numbers of foreign visitors enjoying sake at the store.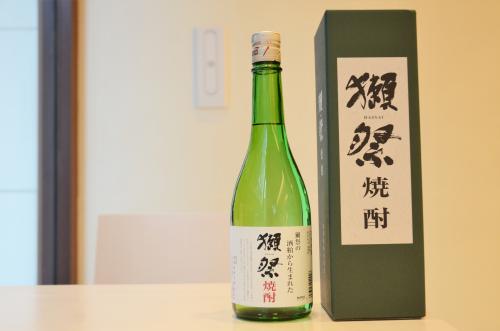 The above image is of Dassai Shochu! We (Vegewel staff) didn't know this product existed before our visit, and were very excited to find this!
The appeal of the Dassai store is not only to taste its wonderful sake,
but also to discover the sale of various products made from "sake-kasu lees" and "rice flour" which were separated during the sake brewing process.
Healthy food made from rice milk and sake-kasu lees!

Mr. Terada first introduced to us to their "rice milk". It is popular overseas but is rare in Japan.
"The Dassai rice milk is made only from rice flour and water. Rice flour comes from the 'Yamada Nishiki' rice which we use for Dassai sake production.
It's free from additives, and is enjoying an increased interest from not only individuals with milk allergies but also from patissiers for their business use.
There are some restaurants serving dairy-free cakes and jellies using this rice milk."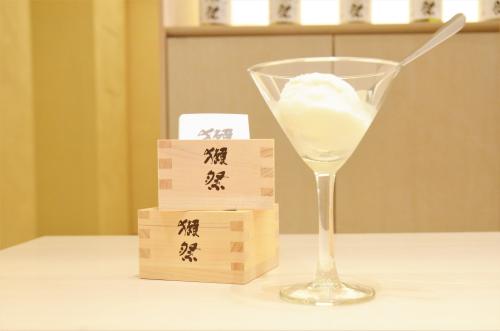 The above image is a sake-kasu lees ice cream. The sake-kasu lees is separated during the process of Dassai sake production.
The ice cream contains dairy products as well and it tastes of a mild sake flavor.
The sake flavor, however, is very subtle so this stylish ice cream can be enjoyed even if you don't like alcohol.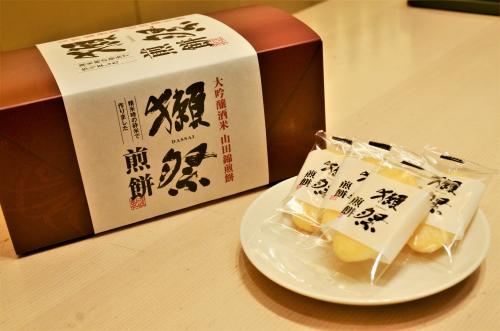 At the store, you can also find usual rice snack products such as Senbei rice crackers!
Have a beautiful skin with rice! A wide range of skin care products.
The range of rice products at the Dassai store Ginza is not only food products.
There are particular products which attract female customers for their beauty properties.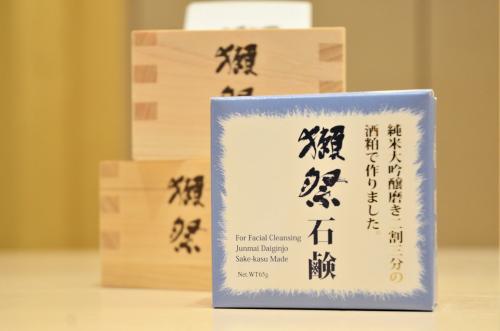 The above is a soap made from sake-kasu lees, free from additives.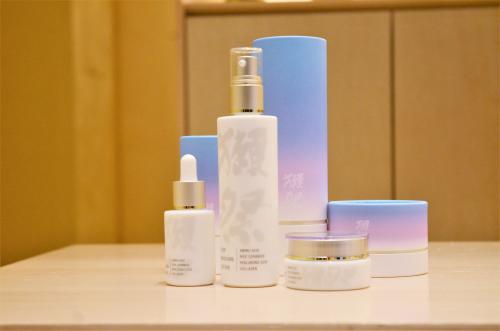 What?! There are cosmetics as well! The cool and stylish looking design of the package shows off the brand name "Dassai".
Cosmetics made from sake sound really good for your skin giving both moisture and beauty…
"The recipe for these cosmetics was produced by a professor at the Tokyo Women's Medical University.
Rice flour and sake-kasu lees are useful for not only inner 'beauty' but also outer 'beauty'."
Wide range of business plans to effectively utilize 5,000 tons-a-year of good quality rice flour.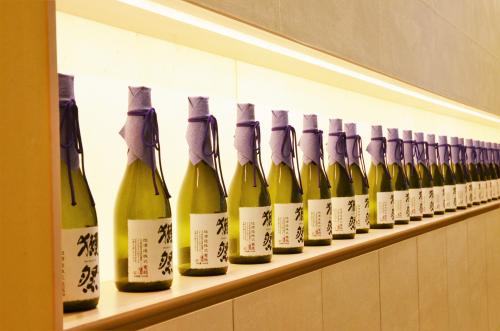 The above introduced rice products from Asahi Shuzo brewing are made from rice flour or sake-kasu lees.
You may wonder if there is enough rice flour and sake-kasu lees available to cover such a wide range of products.
"Annually more than 7,000 tons of 'Yamada-nishiki' rice is used to produce Dassai brewing. Out of this, about 5,000 tons of rice flour is taken out.
Removing the rice flour, the remaining 2,000 tons is used to make Dassai sake. However, out of this 2,000 tons, 1,200 tons is taken out as sake-kasu lees."
People who don't normally drink sake are reaching out for it. What is behind the success story of "Dassai" being so successful?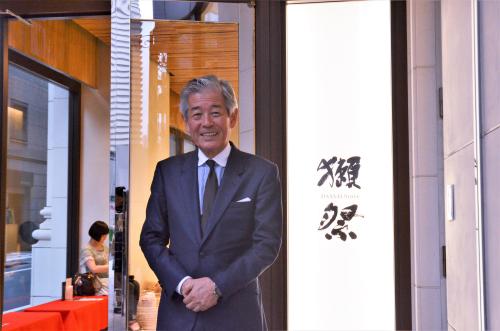 Dassai has set out to generate varying types of rice products. It can be said that the sake boom in recent years is closely related to Dassai being so successful.
"Dassai's popularity is recognized with female fans, young fans and foreign fans.
What they have in common is in a similar way they don't know much about sake. In other words, they don't have any preconception or bias about Japanese sake."
"What matters most to these customers is that it is 'tasty'. And this overlaps with the Dassai's policy that their sake has to be 'tasty'."
Conventional Japanese sake makers are generally made to follow traditional practices and ideas.
Using local rice and by applying unchanged traditional practice, they tend to produce routine products every year.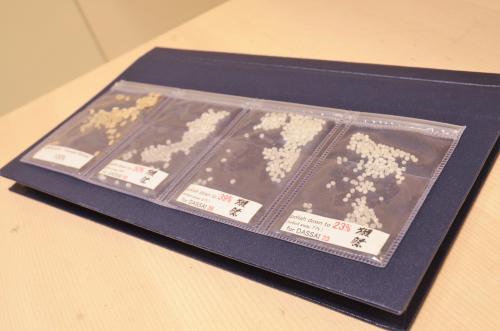 "All breweries hope to produce delicious sake. However, Dassai has a higher level in its pursuit for taste.
It doesn't care about the traditional practice, and without any inhibitions, it creates tasty sake even if it has to sell one's soul.
In its pursuit for that special taste what really matter is if 'it tastes nice or not'. "
Behind the fact that Dassai is ever increasing its sales record, there is a loyal pursuit for that special taste.
"Dassai" is becoming more successful and increasing its overseas sales as well. The potential of Japanese "rice" goes abroad!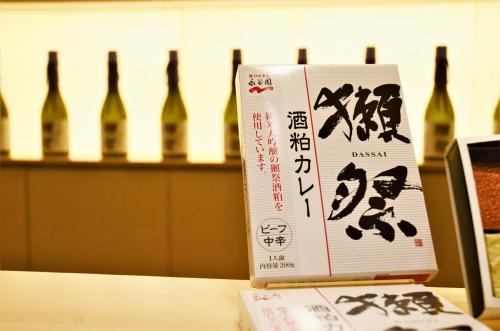 According to President Sakurai, Dassai's winning a big place in the domestic market started from going into the Tokyo market.
Tokyo is the biggest market in Japan and Dassai started by targeting a small sector for their products.
The strategy didn't aim to win a big share of the market but as a result it led to their success.
"We have never succeeded in aiming at a large share in a small market. Instead, we aim to have a small share in a big market.
We want to nurture good long term relationships with customers who like our products".
The idea has expanded from the Tokyo market to overseas.
"We want to make a small number of 'Dassai fans' throughout a whole wide world and we want these fans to have a good long term relationships with Dassai.
We would like to increase the number of Dassai fans throughout the world".
At the moment, Dassai shares 7% of the Japanese sake export market.
These exports have mostly been to America initially, but this year exports to China have exceeded those to America.
The popularity of Dassai has extended steadily to Europe, America and to Asian countries.
We haven't seen the full potential yet of Japanese soul food "rice". But just like in the Dassai case, the day maybe near when rice products might sweep across the world!
*The information contained in the article is as of the date when we interviewed and subject to change. We strongly recommend that you make an inquiry to the store prior to your visit.
Healthy Restaurant Search
Did you know you could search for restaurants on Vegewel?
We provide searching services centered on healthy restaurant choices including organic, gluten-free, vegetarian, and more so please give it a try!