[Closed] AIN SOPH. ripple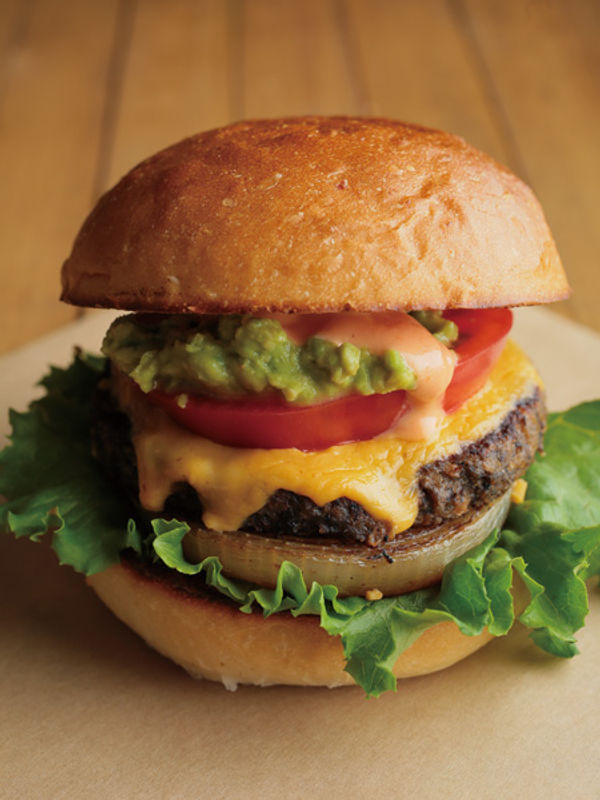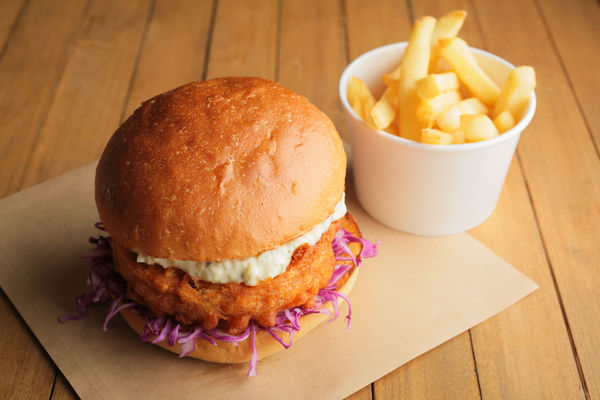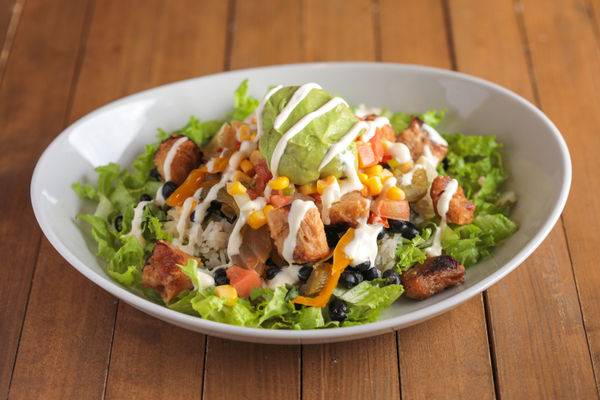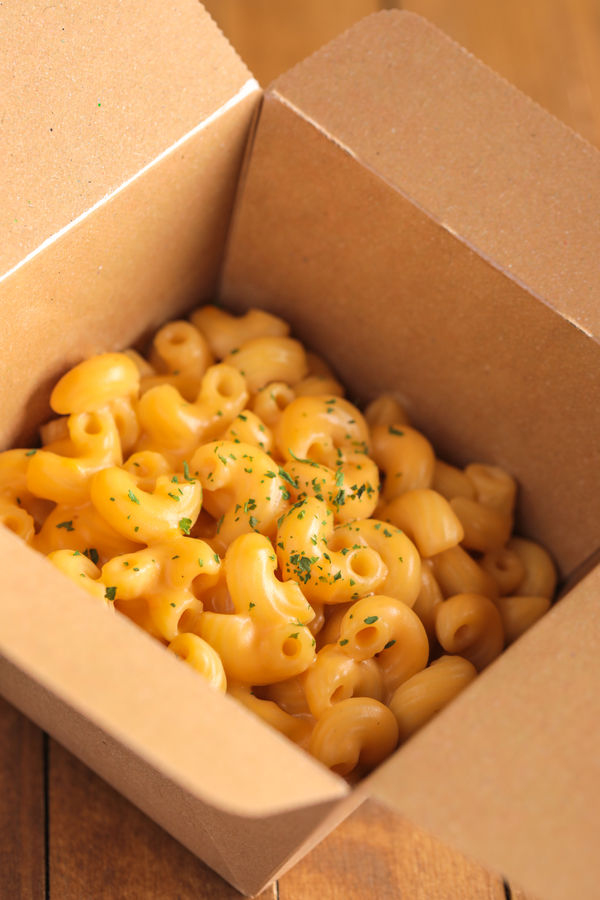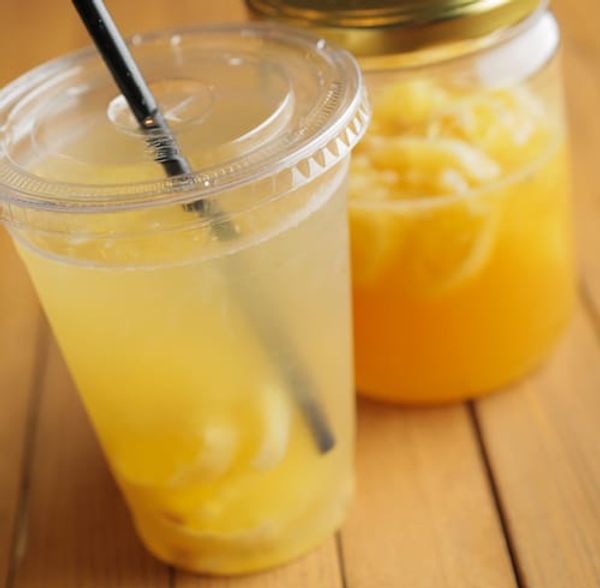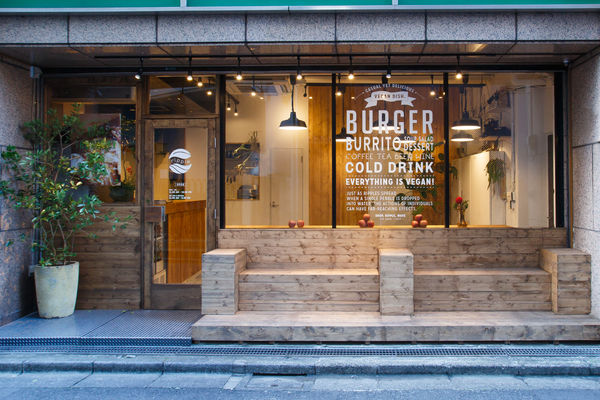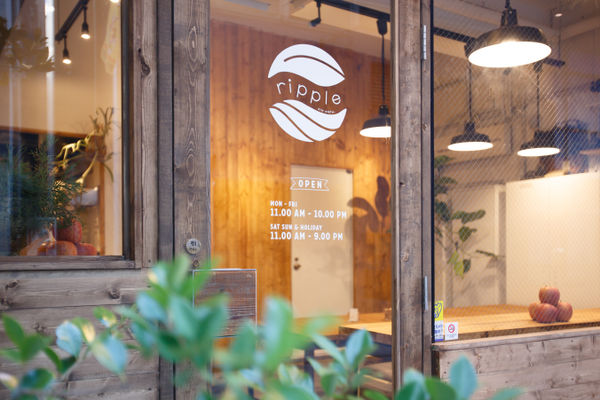 Having opened its first door in Ginza in December 2009, the vegan restaurant group, AIN SOPH., celebrates its 10th year in business this year, now with 5 locations: Ginza, Shinjuku Sanchome, Ikebukuro, Kabukicho, and Kyoto.
Each of the AIN SOPH. restaurants have its own unique appeal, and every one of them offers something new and fascinating at every visit.
Ripple is AIN SOPH.'s first fast food restaurant. Not only is everything plant-based, everything from the burger buns and patties, the burrito tortillas, and original soy ice cream is handmade!
Hit up ripple for your junk food cravings or when you're looking for a filling and satisfying vegan meal.
Prefecture
Transportation
Cuisine
Average Cost

1000 - 1500 yen

1500 - 2000 yen
Open Hours

Check official AIN SOPH. website for calendar.
Closed

Check official AIN SOPH. website for calendar.
Address

2-46-8 Kabukicho, Shinjuku-ku, Tokyo, Japan

See Google Maps
Cards

VISA, MasterCard, American Express, JCB, Diners Club, 銀聯カード
Number of Seats

22
Non smoking

English Speaking Staff

English Menu

Strollers

Wheelchair Access

Vegan Menu

Vegetarian menu

Muslim-Friendly Menu

Gluten-Free Menu

Low-carb Menu
Please share photos of this restaurant.
Users' photos
2017/12/05 12:42
wavege
Please tell us if you'd recommend this restaurant and why. Got a favorite dish? Tell us about that too!
This Restaurant's Reviews
ボリュームたっぷりのヴィーガンバーガー!
Food

4 Really good
Decor

3 OK
Service

3 OK
ベジの有名店アインソフのハンバーガー業態です。チーズバーガー単品で1250円と値段は結構張りますが、かなり大きいので男でもお腹いっぱいになります。一緒に行った友人はチキンバーガー(もちろんヴィーガン)を頼んでて、本物のチキンみたいだと驚いてました。
ボリューミー!
Food

5 Fantastic!
Decor

4 Really good
Service

5 Fantastic!
ベジタリアンになって日が浅いので、飲食店を開拓中の者です。
メニューは全てベジタリアン・ヴィーガン向けで、注文時にわざわざベジタリアンマークを探さずとも良し。
もちろん「ベジタリアンメニューにできますか?」なども言わずに済むので、大変ありがたいと感じました。
店員のお姉さんは明るくて話しやすく、外装も内装もシンプルで綺麗。
食べたのは画像のリプルチーズバーガーです。かなりボリューミーで食べごたえ抜群。
ずっとハンバーガーを食べたかったので、大満足です!
平日19時頃に行ったのですが、自分が食べ終わる頃にはほぼ満席状態でした。外国人のお客さんが多目。
席がもう少し多かったらゆっくり出来たかな~という気持ちで、内装評価を4にさせて頂きました。
また別のメニューを食べに行きたいと思います!!
普通にハンバーガー
Food

5 Fantastic!
Decor

3 OK
Service

4 Really good
ベジバーガーとは思えないボリュームとパンチのある味で、ヘルシージャンクがたべたいときに嬉しいバーガーショップ。まるで海外のバーガーショップ。西武新宿駅か新大久保駅からが行きやすいです。写真はチキンフィレ風!
ヴィーガンティラミスもおいしいです!