Ikebukuro's Top-Class Italian Restaurant "Mano-e-Mano" now has a Vegan Menu!
Updated:2019/02/01 Created:2017/07/14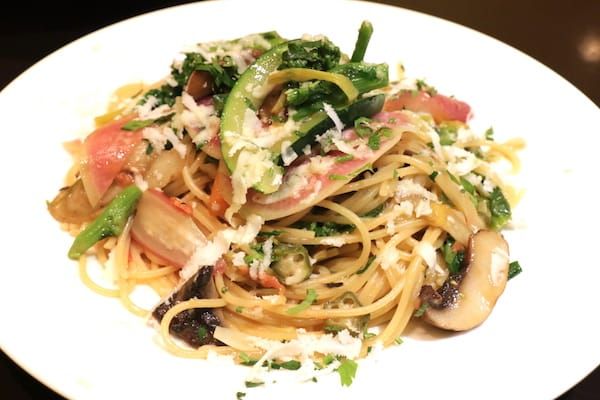 A healthy, vegan menu is now offered at Mano-e-Mano, a popular Italian restaurant in Ikebukuro Parco! Vegewel helped with creating this menu, so we're eager to tell you more!
Click here for location and detailed information on Mano-e-Mano.
Special offer: When you go to the restaurant, if you say "I saw you on Vegewel," you'll get one free drink!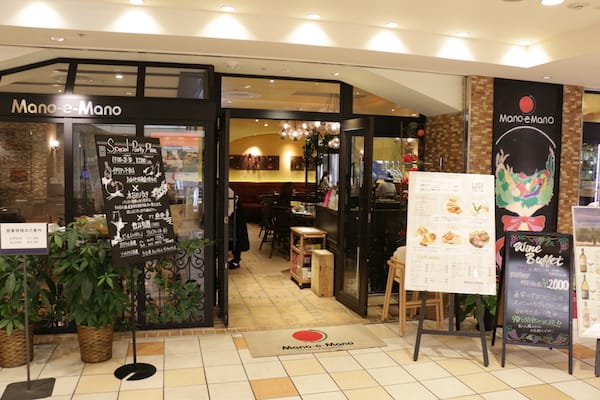 Although the restaurant is located in a building, it has an open and airy atmosphere.

Mano-e-Mano is very particular about the vegetables they use, and the chef's ability to make magic from those vegetables is formidable!
To be honest, while Vegewel has supported the development of various vegetarian and vegan menus, never before has there been one with this high a level of quality.
With that, let's take a closer look at Mano-e-Mano!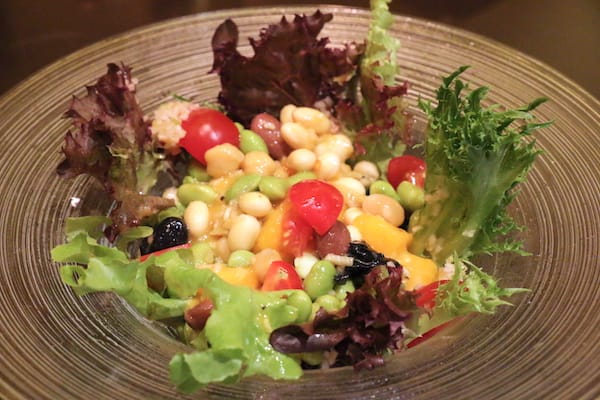 Mix beans salad with mango
A highly nutritional and extremely palate pleasing 4-bean salad, with mango making for a fantastically complimentary taste sensation.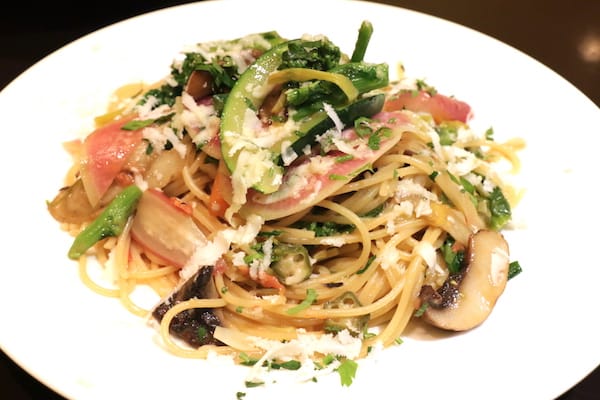 A fabulously rustic "Spaghetti Ortolana" made with soy milk cheese and a rainbow of vegetables.

With twelve kinds of seasonal vegetables such as red radish, zucchini and okra, soy milk cheese, mushrooms, and more, you won't believe that something so rich can be made without the use of animal products! This veritable parade of fresh vegetables blew me away with its splendor.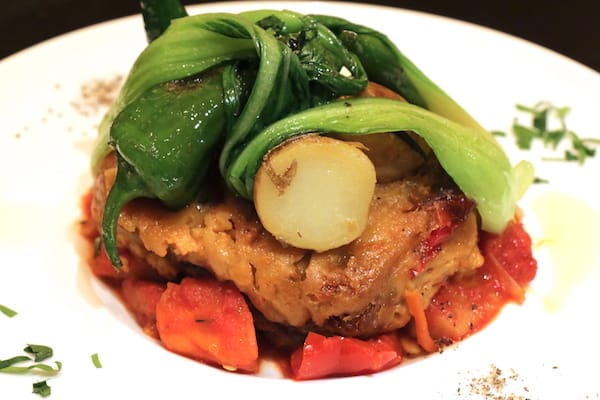 Mano-e-Mano's best-selling fave, vegetable and soy meat lasagne!

Without further ado, the main event has arrived. Here we have a meat sauce using only soy meat, a bechamel sauce without any animal-based ingredients, and a cheese made only from soy milk. For a restaurant's first foray into vegan dining, this is an astounding achievement.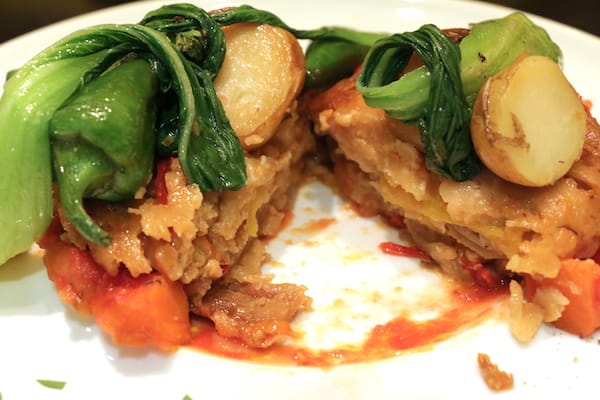 And not only that, but it comes in a nicely sized serving too! Further, while soy meat is used instead of beef, there is no strange soybean odor. Both vegans and non-vegans alike are going to find this dish highly satisfactory!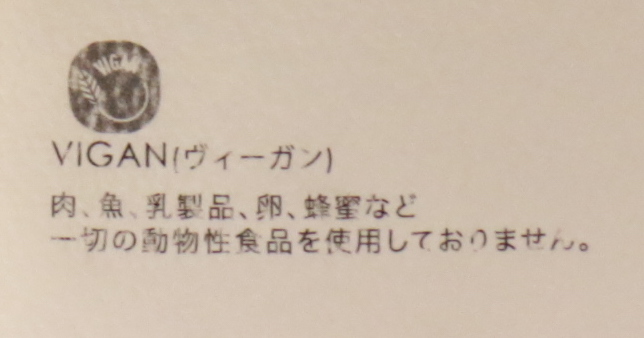 New stamps adorn menu items that are vegan-friendly. An endearing little spelling mistake (spelling "Vegan" as "Vigan") will be fixed soon.
There are many more vegan options at Mano-e-Mano not covered by today's article, so go check it out!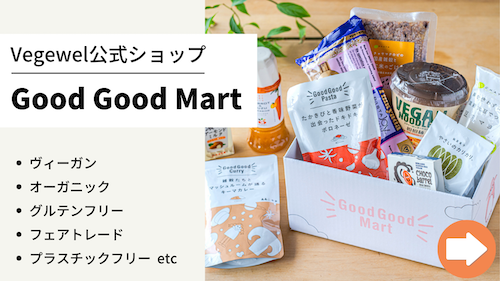 Mano-e-Mano
Click here for location and detailed information on Mano-e-Mano.