Interview with Mr. Toshihiro Matsumoto, Representative for "Hareruya personal chef service". [The first personal chef service in Japan which specializes in macrobiotic diets]
Updated:2023/12/04 Created:2018/04/27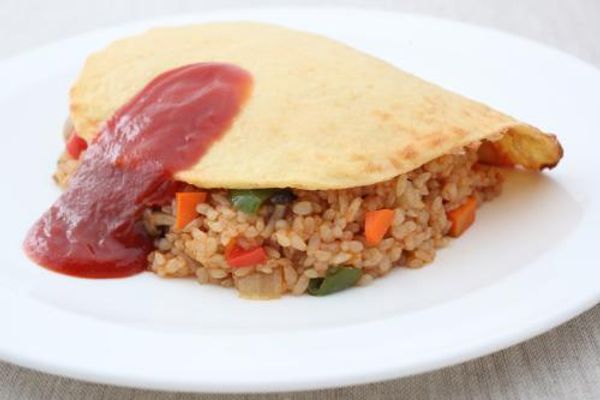 Hareruya personal chef service runs its business including personal chef service which specializes in macrobiotic diets, with the catchphrase of "your personal chef will help solve your cooking queries!".
It is a unique form of business in Japan that sends personal chefs to homes, and is also a unique subject in Japan that specializes in macrobiotic diets.
This time we had an opportunity to interview Mr. Matsumoto who started the above unique business and ask him about his passion for it.
Visit Vegewel to search for veggie, vegan and gluten-free restaurants!
The idea came from encounters with interesting people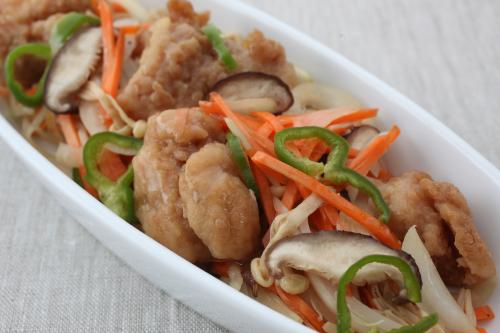 Mr. Matsumoto had a couple of key encounters with people before he started the business.
The first encounter was to learn about the late Ms. Hatsume Sato, a famous welfare activist & educator, who is described as a Mother Teresa figure in Japan.
Ms. Sato set up her organization at the base of Mt. Iwaki in Aomori prefecture and named it "Ischia in the Woods" where she provided people who came asking for her help with "food to nurture life".
The actual food she was providing was simple and ordinary "rice" that every Japanese people are familiar with.
But she took time with all her heart to prepare carefully during each process.
Especially her handmade "prayerful riceballs (yet they appear as normal riceballs with pickled plum inside)" have rejuvenated so many people in recovering their zest for living.
At that time Mr. Matsumoto's work involved the opening of new restaurants in quick succession, and due to the excessive work and stress he fell into depression.
However by learning about Ms. Hatsume Sato and introducing the natural lifestyle, food, and eating manners have stabilized his mental state, and he became conscious about the strong connection between eating and living.
His second encounter was with Ms. Mayumi Nishimura (Macrobiotic Health Coach & Private Chef).
She has worked for the famous singer Madonna as a personal macrobiotic chef for 10 years and during that time she has also cooked meals for other well-known celebrities.
While Mr. Matsumoto was working as a restaurant producer involving in the operation of many restaurants, he learned a lot about management know-how and running of restaurants.
At the same time he realized the challenge of restaurant management. For example, fixed costs such as rent for premises, and a heavy proportion of personnel cost and also food ingredients cost.
Especially large scale restaurants face an enormous food loss on a daily basis and he felt sorry for the farmers who produce the food.
As a restaurant tries hard to please their customers by serving good quality dishes, it becomes more difficult to manage its business.
He was having heartache handling these conflicting values, and when he heard about Ms. Nishimura and her job as a private chef, this made him realize that "if you aim to please the customers with your dishes, you can do it without incurring the running cost of having premises".
Instead of targeting unspecified customers, a personal chef can devote her/himself to preparing dishes only for what the client needs.
He also learned that personal chef service is quite common in the U.S. and he thought this idea can overcome the challenges currently faced by restaurant management.
The 3rd encounter was with Mr. Patricio de Paredes, the Director of the Kushi Macrobiotic School.
Mr. Matsumoto was involved in the promotion and management of the Macrobiotic restaurant "Kushi Garden" where Mr. Paredes was working as a chef.
Mr. Matsumoto met him and also learned from him about the theory and preparation of macrobiotic food.
Through these encounters, Mr. Matsumoto has decided to start up his own business of the first-ever personal chef service in Japan specializing in the macrobiotic diet.
クライアントから「先生」と呼ばれる料理人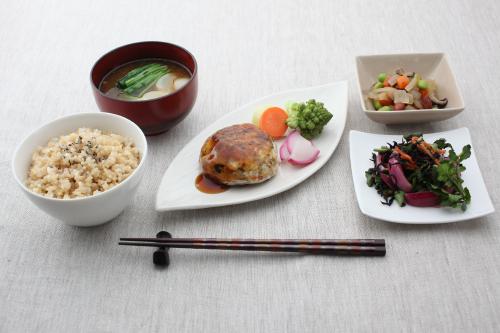 Macrobiotic diet is not just a cookery method but a lifestyle harmonizing with nature.
It aims for the principles of a Yin and Yang harmony (balance applied in oriental medicine) by choosing seasonal and cultural food ingredients, eating all of the ingredients without any waste, and using local and seasonal food.
All personal chefs sent from Hareruya have studied the macrobiotic diet.
These chefs are not so-called "private chefs" who simply make what is delicious and what their client likes to eat.
These chefs prepare tailor made dishes along with macrobiotic philosophy as well as considering the season and the client's health and mental condition etc.
The knowledge and ambition to improve, certain levels of technical skills are necessary but most of all, these chefs are required to have a "warm heart" and to care for people.
Mr. Matsumoto treasures "people who share these values" when employing staff.
The ultimate goal is for our clients to become healthy physically and mentally through the macrobiotic food so that they can exert their full potential in living a happy life.
And therefore these chefs will become even happier and carry on their valuable work, so that more clients will become happier…
What clients want is homemade everyday dishes so the food preparation doesn't require complicated techniques such as those used by restaurant chefs'.
However these chefs are required to have a certain standard and Hareruya has prepared its own training course and all of the chefs sent from Hareruya have been awarded its personal chef certificate.
At its training course, chefs are taught the process of work, basic knowledge about cooking, how to make plans for tailor made dishes to suit the client, and communication skills etc.
What is unique to this training course is how to learn "mind-set".
The macrobiotic philosophy believes that "the chef's emotions and vibe will be transmitted through their dishes and therefore to the people who eat these dishes."
Based on this idea, it is very important to achieve peace of mind before starting cooking.
People have their own way to achieve a mind-set (by actions or by going through thought processes).
Whatever it is, Hareruya recommends to their chefs to always have their mind-set before starting cooking as this peace of mind is necessary to prepare dishes with thought and care for the client.
Once an order is received from a client, the personal chef will create a client record.
A detailed record is made based on the interview with the client where lifestyle, health condition, physical conditions, preferred taste, health problems etc, and recorded. Based on this information, a tailor made menu is made up to best suit the client.
If the client has any health concerns (not sickness), personal chefs can give advice about his or her lifestyle habits.
And if the client has received dietary advice from his or her doctor, it is incorporated into their personal menu.
Because of this business, chefs at Hareruya are considered as "teachers" by many clients. It is totally different from just receiving a housekeeping service.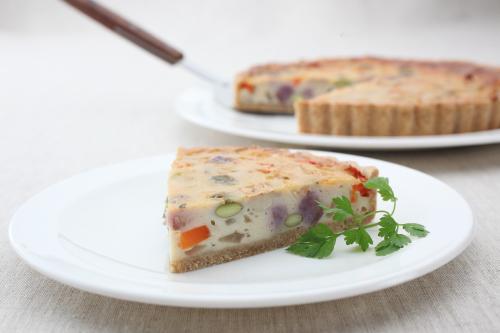 It is estimated that the number of people are on increase who are concerned about the quality of their daily meals but have less time to prepare it.
By providing a high quality service like Hareruya does, they will surely increase their presence in the future of Japanese society.
Thank you very much, Mr. Matsumoto.
【Hareruya personal chef service】
http://hareruya.jp/
Healthy Restaurant Search
Did you know you could search for restaurants on Vegewel?
We provide searching services centered on healthy restaurant choices including organic, gluten-free, vegetarian, and more so please give it a try!