Eightablish (8ablish)
Updated:2019/02/01 Created:2017/04/06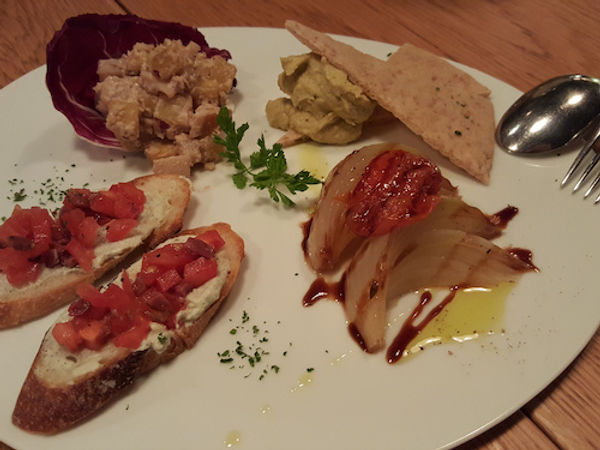 If I am being totally honest, this restaurant made a negative first impression on me. It's the name! Eightablish. 8ablish. Ate a blish? No matter how many times I look at it, I can't establish (oh wait, is that it?) why it was chosen as the central moniker. Fortunately, after perusing the Japan Times (link here) and Time Out (here) reviews, I decided to forget my earlier churlish reservations and give this venue a go.
Eightablish was founded in 2015 by the owners of the nearby Pure Cafe. It sits among the high-fashion hubbub of Omotesando; conveniently located near the station. However, please do have your map handy as it can prove slightly difficult to find. For more information, please see the trendy official website.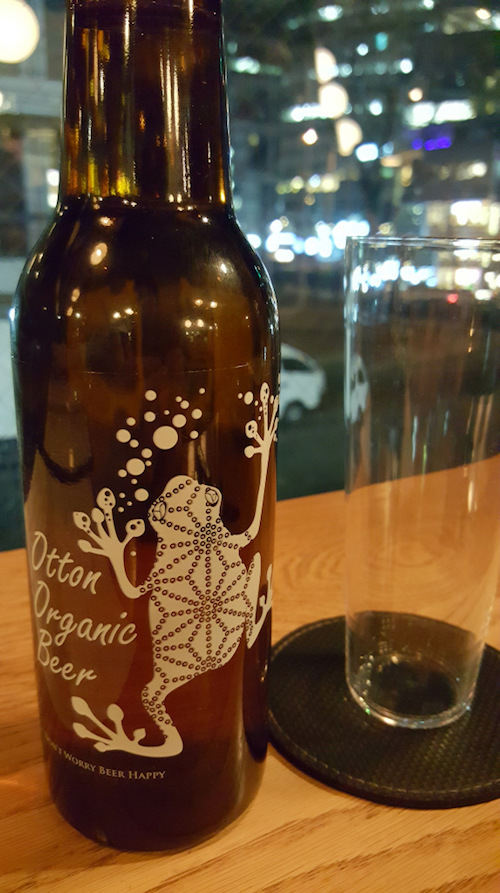 8ablish is a triumph in Italian and Mediterranean-inspired vegan cuisine. Like most dishes from these regions; olive oil, wheat and grape feature heavily throughout the course options. The official website lists an impressive range of menus, namely: breakfast (Mon-Fri 9-11/Sat & Sun 8:30-11); lunch (11-15:00 Mon-Sun); 'tea time' (14:30-17:30 Mon-Sun); dessert; drinks; and dinner (18:00-23:30). The latter of which is divided into appetizers, salad/soup/pasta, mains and side dishes.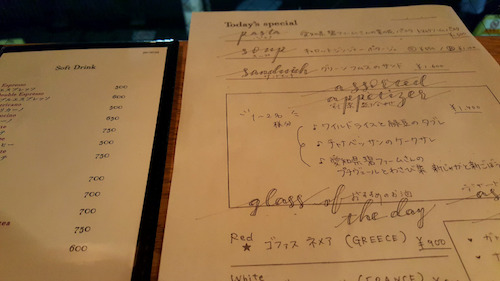 During my visits to Eightablish, I opted to take a culinary tour of the Greek and Turkish-inspired parts of the Mediterranean. The 'tofu, tempeh and vegetable souvlaki, accompanied by tzatziki sauce and pita bread' chosen did not disappoint. Chunks of tofu and tempeh (Indonesian soy bean cake) were expertly seared and salted well. The pita bread was sprinkled liberally with paprika, and though a little dry, was a superb partner for the rich tzatziki (salted strained yoghurt dip). Mushrooms and peppers fell from the skewers (souvlaki-style) and proved to be juicy bursts of flavour.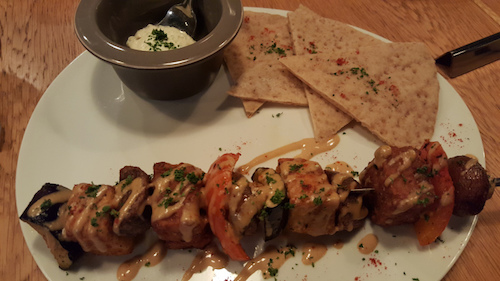 With food eaten, I then languidly sipped on an organic beer and enjoyed the scene in front of me. Friendly staff went about their business and pleased patrons socialised beneath low-intensity lighting; giving Eightablish both a relaxed and stylish feel. A wide range of vegan products and treats adorned a gift shop nearby the entrance. Homemade cakes tempted passers by as they made their way towards their tables. Hard working, yet positive, chefs worked busily in the open kitchen. Well, first impressions sometimes can be deceptive. As the idiom goes, 'never judge a book by its cover'.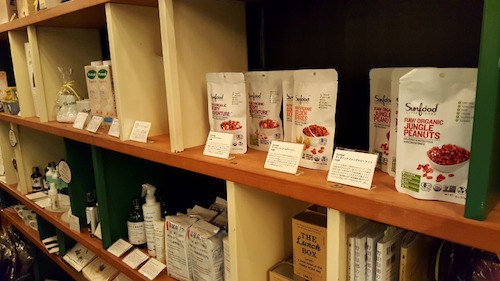 Hunger not quite sated, I enjoyed an '8ablish Mimosa Salad'. The mix of shungiku (a leaf vegetable), udo (spikenard – similar to white asparagus) and tofu nestled beneath a fruity vinaigrette dressing and was another joy. As was a small bowl of carrot and ginger soup – particularly hearty and warming. With eyes perennially bigger than my stomach, I rounded off a delicious meal with an affogato. An especially good vegan vanilla ice cream melted luxuriously alongside a well-chosen coffee mix.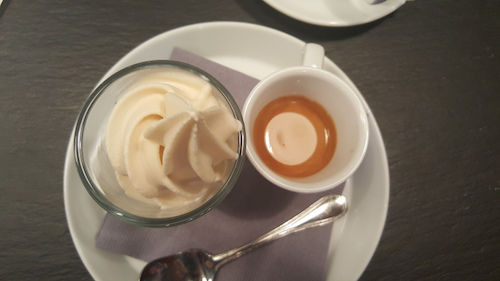 So, ignore any negative first impressions. Eightablish has become my personal favourite location for dinner, particularly with loved ones. It has an intimate feel during the evening which I find to be unusual for vegan food locations in Tokyo. A day time visit lends perfectly to occasions with family, friends or colleagues; as the light bite-sized morsels of food are enjoyably consumed.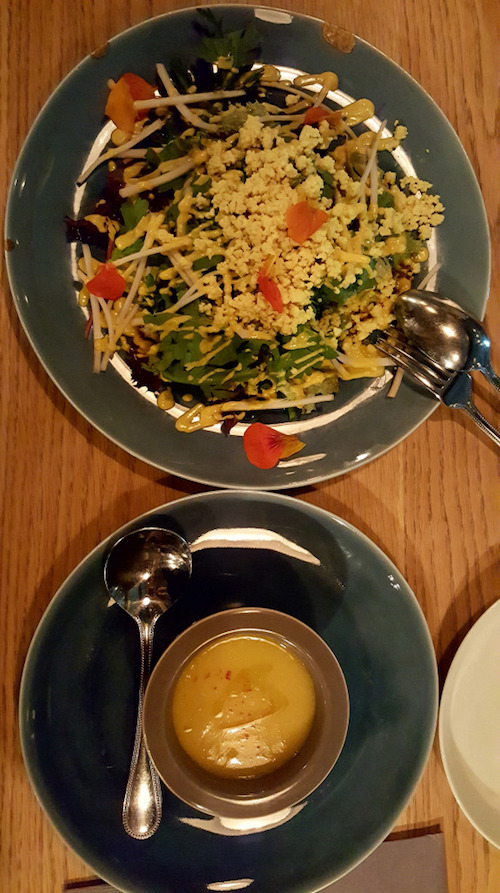 All in all, what's in a name? In the end, it is the food that really matters.