Alaska zwei, vegan food for sharing happy meal time with everyone in the word 【Nakameguro/Ikejiri-Ohashi】
Updated:2019/02/02 Created:2018/03/09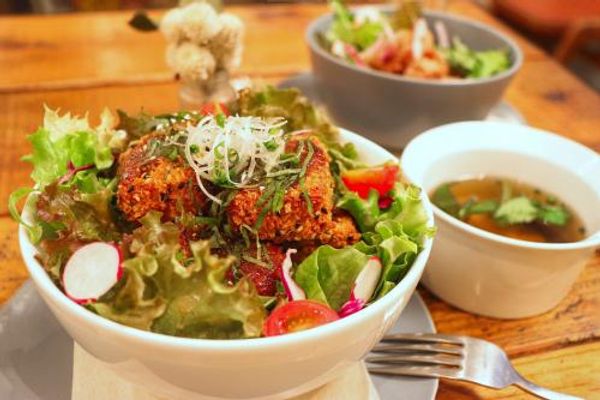 Alaska zwei was turned to be a vegan café in September 2016. The renewal was made by the owner, Saiko Osara who was impressed by the vegan food in overseas.
In this part, we asked Mrs.Osara about the story of opening her new café offering a relaxing space in the city.
Click here for location and detailed information on Alaska zwei.
Visit Vegewel to search for veggie, vegan and gluten-free restaurants!
Relaxing time over global cuisine in a nostalgic space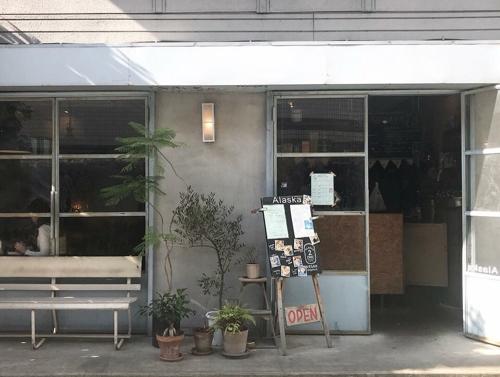 Alaska zwei is located between Nakameguro and Ikejiri-Ohashi. We headed to the café by foot from Nakameguro.
When we arrived at the café, we found it had a natural and somehow nostalgic atmosphere away from the hustle and bustle of the city.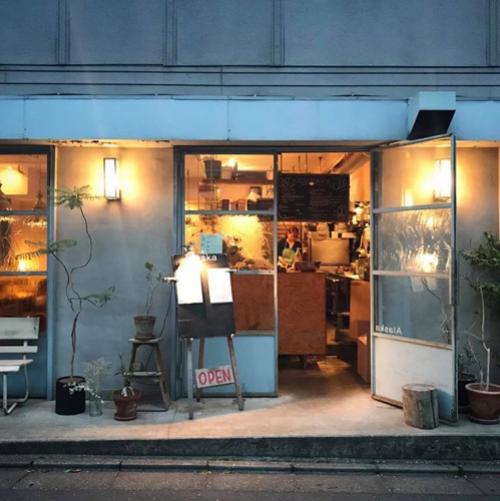 In the evening, it has a totally different atmosphere. It offers a relaxing space after work.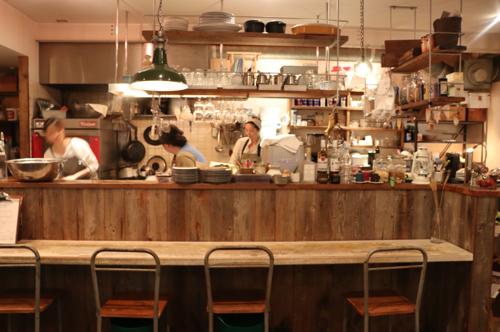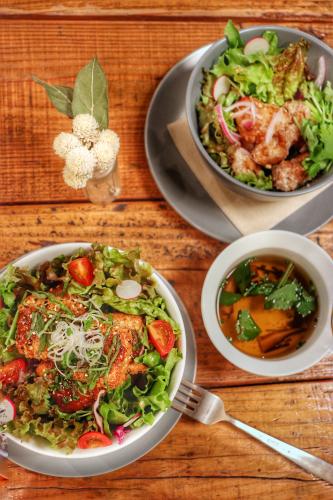 Originally Alaska zwei was a vegetarian café called "Alaska". The present owner, Mrs.Osara was a regular customer of the café.
When she heard that the café would be closed, she decided to take over the café. Therefore the present café called "zwei" which means two in German.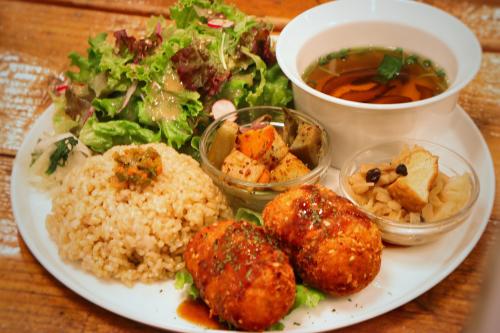 This is the most popular menu, "Brown rice plate". Alaska zwei uses quality vegetables such as natural farming veggies.
On the day when we visited, the plate contained many dishes such as creamy croquettes of pumpkin which was in season and spicy mix of green eggplant and potato.
All the dishes are made with vegetables! The advantage of vegan food is that we can eat without feeling guilty.
Many people who came to Alaska zwei said the brown rice was delicious. It is true, its chewy and nice texture is irresistible and we definitely want to taste them again.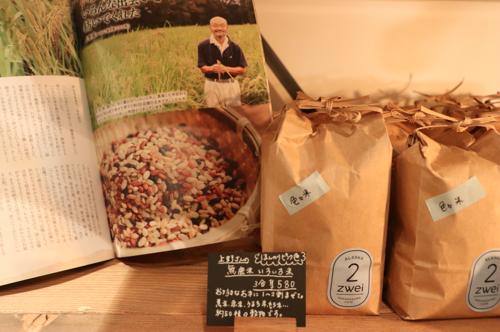 The café uses the brown rice grown without agrichemical and chemical fertilizer by Mr.Choichi Ueno in Tochigi.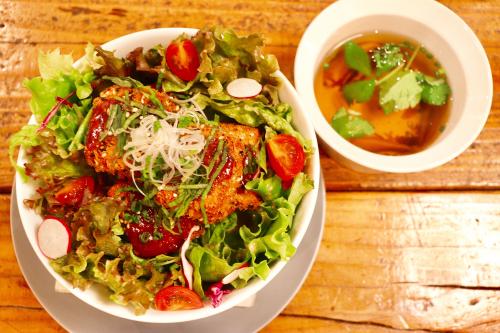 This is tofu cutlet on bowl of rice. The cutlet is very crispy!
Alaska zwei's menus are created to make everyone happy. Male customers and junk food lovers are also able to enjoy vegetable dishes served in a good portion.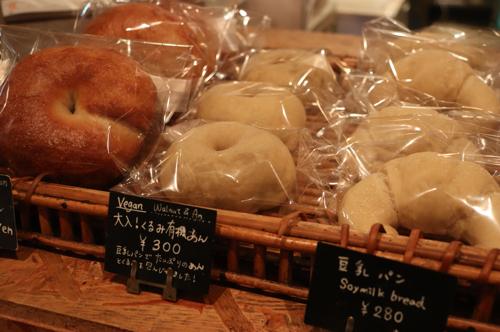 Homemade bread is often sold out quickly. Better visit early to avoid disappointment.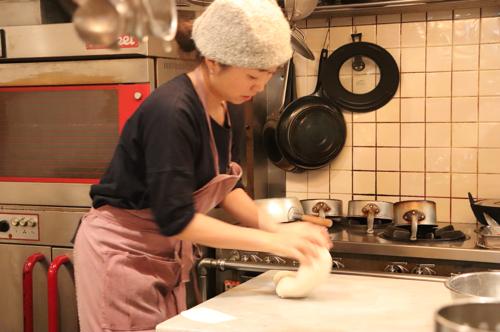 Bread is handmade one by one at the café.
What she found in abroad, meals appreciated by everyone were vegan.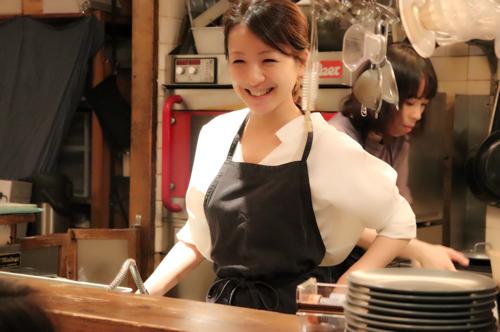 Among many choices, the owner, Mrs.Osara (photo) chose vegan café. The food culture which she experienced in Europe where she often visited on business, influenced on her decision.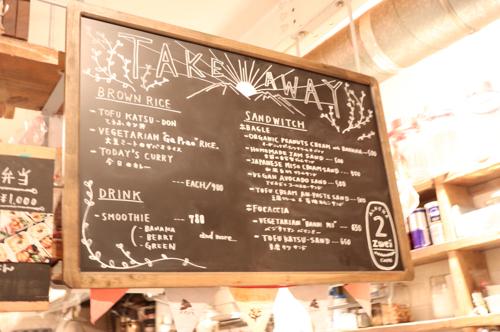 "There are many people with different religious and cultural background in Paris and Berlin.
In Berlin, there are food stands in the night market during weekdays and everyone enjoys it. I thought it was nice to share meal time with everyone.
Many vegan foods were served there.
I was not vegan. However I thought it was ideal since it created less physiological barriers and everyone could enjoy it not just for healthy eating."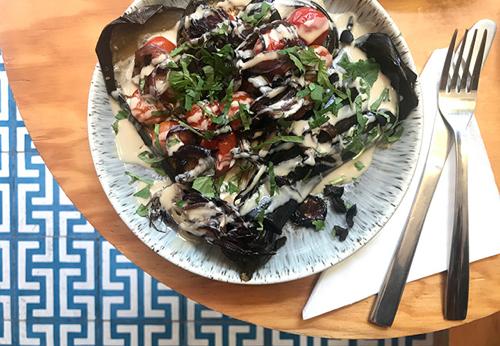 This is "Vegetable Tartine" a standard lunch menu in Paris where Mrs.Osara visited.
Like an open sandwich, vegetables are served on a slice of bread. It is a vegan food found in everyday life.
What are "physiological barriers" mentioned by Mrs.Osara?
"I think vegan diet creates less physiological barriers.
For example, sashimi is special dish for Japanese. But in some country, particularly octopus and shells are not common at all.
I also had an experience to receive very precious edible snake from my friend in abroad as a token of thanks.
The edible snake is very good for health and my friend chose it like an expensive cosmetic.
But I could not eat it and felt very sorry for not being able truly to appreciate her gift.
How people accept diets with animal products varies depending on the environment and religion where people have grown.
Off course, even for vegetables, some people cannot take them.
But I believe that most people in the world can share veggie and vegan foods on the same table without much hesitation."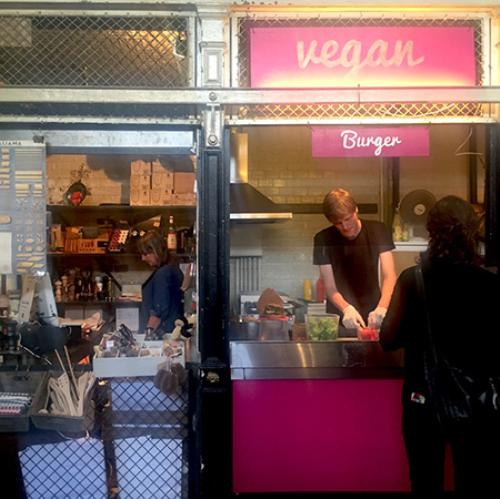 Mrs.Osara created "TOKYO VEGAN" logo to promote vegan food. Also she is writing articles about vegan for a web magazine, MY LOHAS.
"I want curious Tokyo people to find vegan is one of options.
There are many ways to disseminate vegan diets.
But instead of telling the disadvantages of meat and fish diets, I want to tell people how tasty veggie dishes are and no-limitation on vegetarian food."
Since the café was converted to a new vegan café, she has received more foreign and more repeat customers and found some changes in the café.
*The information contained in the article is as of the date when we interviewed and subject to change. We strongly recommend that you make an inquiry to the store prior to your visit.
Store Information
Click here for location and detailed information on Alaska zwei.
Healthy Restaurant Search
Did you know you could search for restaurants on Vegewel?
We provide searching services centered on healthy restaurant choices including organic, gluten-free, vegetarian, and more so please give it a try!