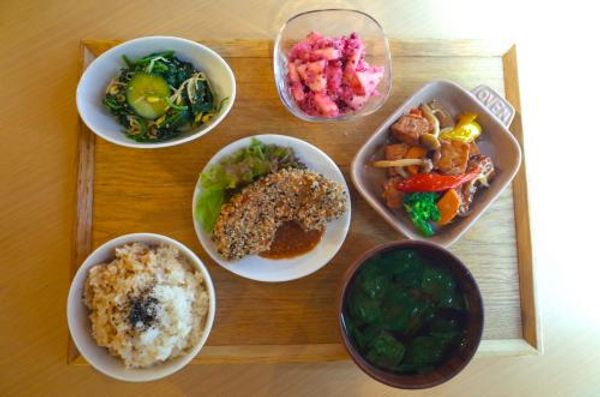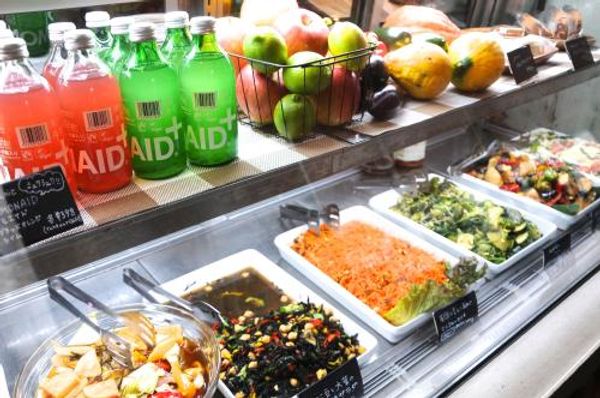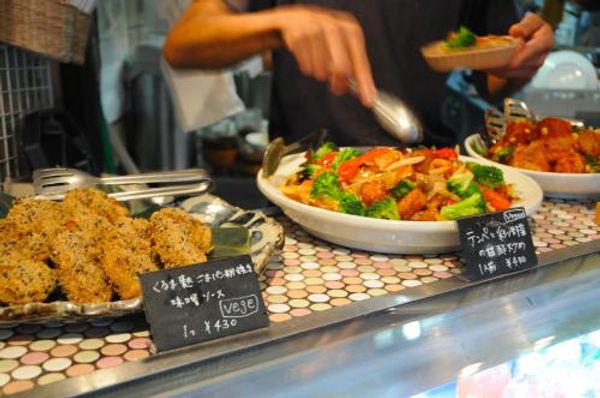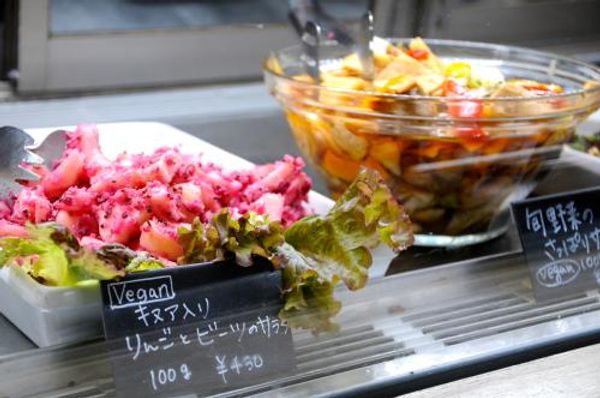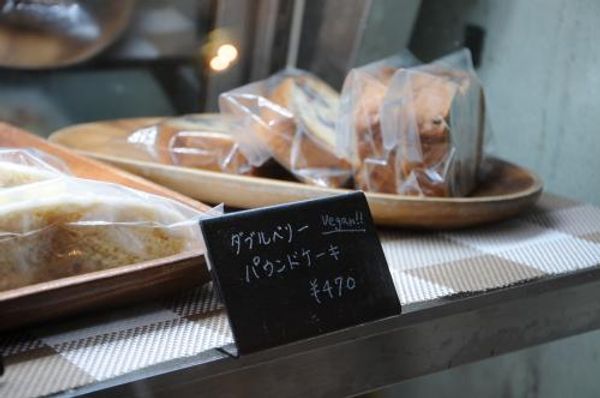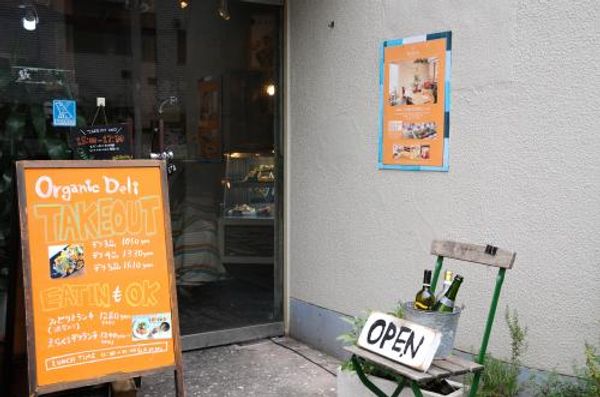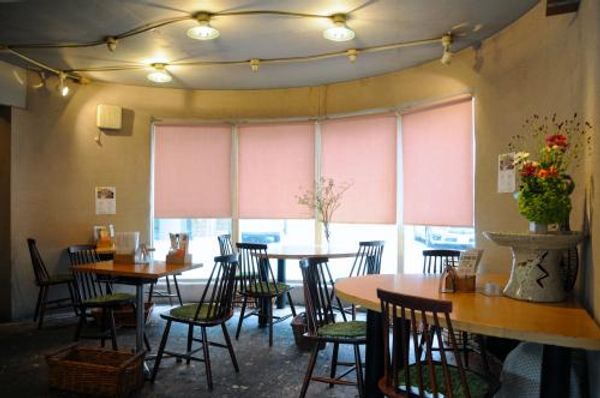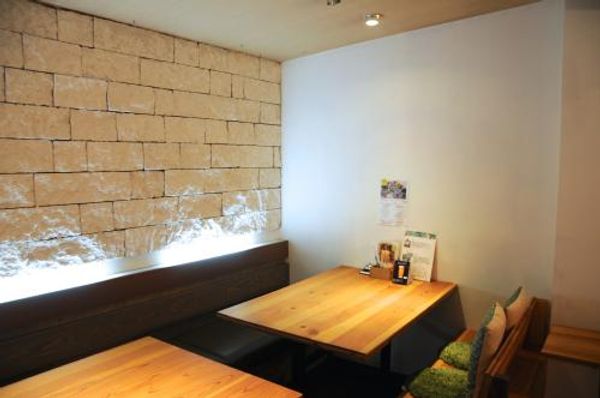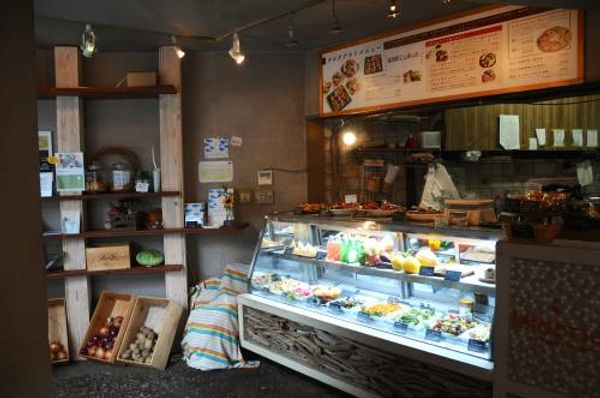 Midorie is shop of organic restaurant and deli in Tokyo Meguro Ward.
We make heartfelt so that t the deliciousness of heart-safe food ingredients, human's hands will be come more delicious dishes. Since opening, thanks a lot, Thank you for visiting our store, thank you everyday. Thank you very much.
It would be greatly appreciated if you could use lunch boxes, sweets and party cuisine that is friendly to your mind and body, in various place and uses.
Concept of Midorie Delivery and promise
(1) Producer direct delivery, For fresh vegetables and natural fish
Midorie, we stick to producer direct delivery as much as possible sothat we can always provide fresh ingredients to our customers. As well asvegetables, natural fish are also used for which locality has beenspecified.
(2) We are going to draw out the original taste and sweetness of vegetables
by steaming, Vegetables that do not escape the nutrition and taste of vegetables are not boiled but steamed with steam above 100 ° C for several minutes to let the fire pass.
Vegetables, such as spinach, boil it, there are many things that vitamins leak out There are.
Moreover, when boiling, extra moisture enters into vegetables and becomes watery.
By steaming vegetables, we do not escape nutrition.
(3) Seasoning that values the taste of the material
The vegetables grown in organic cultivation are few and Egumi, and the vegetables themselves are sweet. Midori does not use sugar in cooking. It is because sugar has a strong sweetness and the sweetness of the nature that the vegetable has is not felt.
I try to take advantage of the taste of the living vegetables by the season, the place where the hand is put while seeing the material, and sometimes dare to make use of each goodness to be simple.
(4)The dressing sauces are original and handmade.
All sauces, such as tomato sauce and dressings, will not be used as they are commercially available.
(5) Variety of Vegetables
I am thinking about making a recipe so that I can eat as many kinds of vegetables as possible because I am busy eating out of vegetable shortage and lunch center.
I want you to balance the vitamins, the mineral, and the fiber quality well.
(6) Oil will use a new one
In the food service industry, there are antioxidants and other drugs in the rancidity, and in the old oil, it is often frying to look kalari.
In Midori, when you do fried things, you do not use the oil that is heated and oxidized.
Because it is a bento to eat after it cools, I am careful about oil especially.
Prefecture
Transportation
Cuisine
Average Cost

1000 円

2000 円
Open Hours

【Other than Wednesday】Lunch 11:30 - 15:00(LO14:30), Dinner 17:30 - 21:00 (LO20:30), Takeout 11:30 - 21:00  【Wednesday】Lunch 11:30 - 15:00(LO14:30) , Takeout 11:30 - 18:00
Closed

Year-end and New Year Holiday
Address

2-21-10 Takaban, Meguro-ku, Tokyo, Japan

See Google Maps
Payment Method

No
Number of Seats

30
Non smoking

Strollers

Wheelchair Access

Vegan Menu

Vegetarian menu

Organic Food
Please share photos of this restaurant.
Please tell us if you'd recommend this restaurant and why. Got a favorite dish? Tell us about that too!