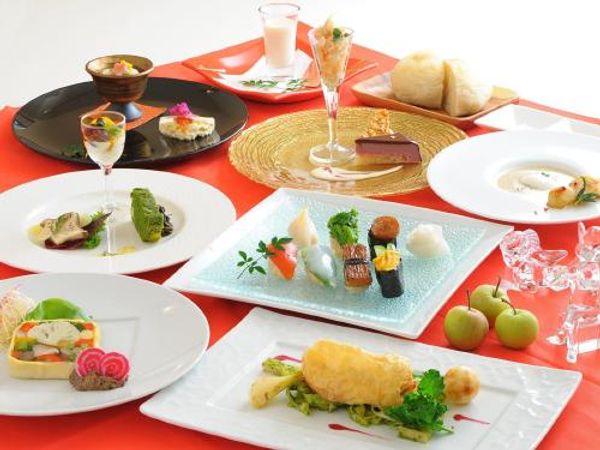 LITTLE-HEAVEN is situated in Uzumasa, Kyoto. We accept reservations for course meals.
We offer healthy and tasty vegan cuisine of international backgrounds that are 100% plant-based and made with Kyoto's own seasonal vegetables, fresh yuba (tofu skin), and namafu (wheat gluten).
*Reservations are required, so please contact us.
Prefecture
Transportation
Cuisine
Average Cost

6000 - yen

7000 - yen
Open Hours

12:00-
Closed

No Regular Holiday
Address

8-29 Sagano Hiraki-cho, Ukyo-ku, Kyoto-shi, Kyoto, Japan

See Google Maps
Cards

VISA, MasterCard, American Express, JCB, Diners Club
Number of Seats

10
Non smoking

English Speaking Staff

English Menu

Strollers

Wheelchair Access

Vegan Menu

Vegan selections available by reservation

Vegetarian menu

Vegetarian selections available by reservation

Organic Food
Please share photos of this restaurant.
Please tell us if you'd recommend this restaurant and why. Got a favorite dish? Tell us about that too!
This Restaurant's Reviews
ヴィーガンでない人も満足するコース料理
Food

5 Fantastic!
Decor

5 Fantastic!
Service

5 Fantastic!
材料の仕込みがあるために多くのお客さんを取らない予約が取りにくいレストランです。それだけに、とても丁寧な美味しいお料理が提供されます。80歳を超えた足の悪い両親を連れて行きましたが、とても心配りをしてくださいました。両親は初ビーガンの料理に感動し、特にもどきのお寿司の事を後日もよく話しています。