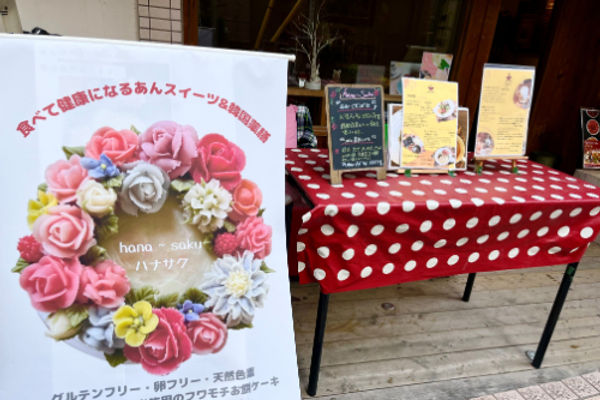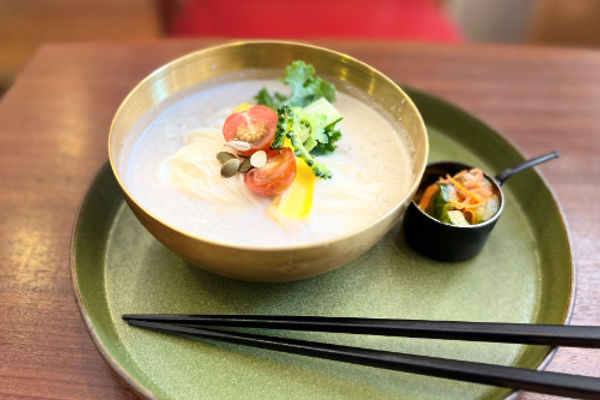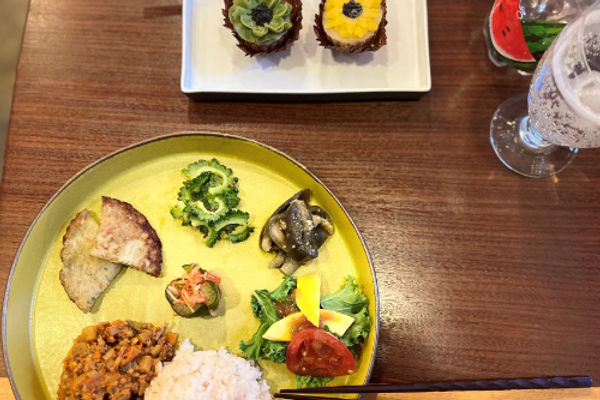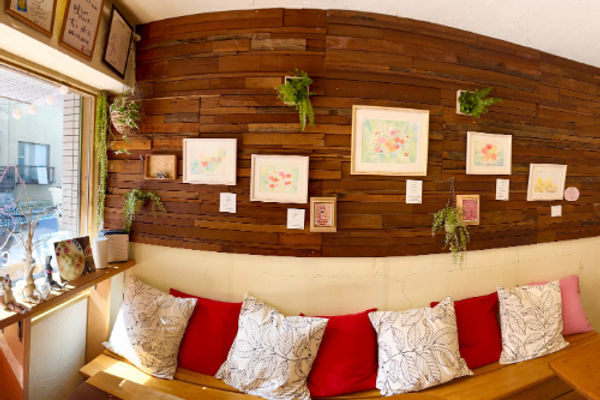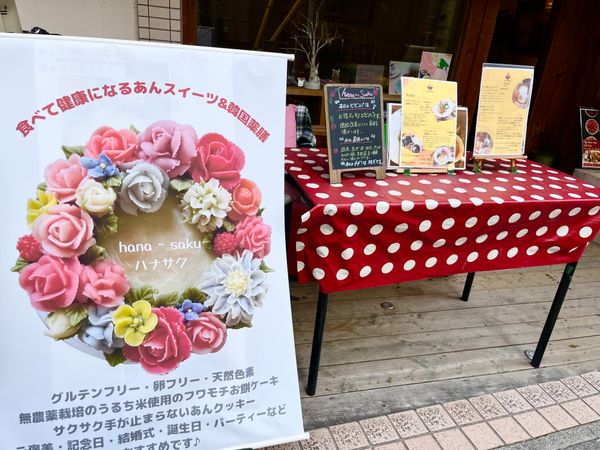 A shop where you can eat vegan-friendly Korean home medicinal dishes and "bean paste flower" sweets
A shop where you can eat vegan-friendly Korean home medicinal dishes and "bean paste flower" sweets
A Korean home medicinal dish and an flower sweets shop.
Based on Korean home-cooked food, we offer food that you can always get the nutrition you need with ingredients you can buy at the supermarket you usually shop.
Most of the desserts and drinks are homemade, and the sugar used is cane sugar.
The sweets menu includes cakes of the day and red bean flower cakes made with traditional Korean rice cakes. You can also enjoy cupcakes in the store.
The bean paste flower sweets are sweets made with white bean paste in the shape of flowers. They are gluten-free, egg-free, and can be made dairy-free upon request, so they are recommended for children and people with allergies.
It is also possible to order a whole cake with custom order. Please feel free to contact us anytime.
Bean flower workshops are also available by reservation from 15:00 to 18:00 on business days, so if you would like to learn, please make a reservation at any time.
Prefecture
Transportation
Cuisine
Average Cost

円

円
Open Hours

11:00 - 18:00
Closed

Monday, Tuesday, Friday, Sunday *The shop may be closed due to Marche or other events.
Address

Sky Court Togoshi Ginza 1F, 2-11-12 Hiratsuka, Shinagawa-ku, Tokyo, Japan

See Google Maps
Access

4 minutes walk from Togoshi Ginza Station
Payment Method
Number of Seats
Strollers

Wheelchair Access

Vegan selections available by reservation

Vegetarian options on request

Organic Food

Gluten-Free Menu
Please share photos of this restaurant.
Please tell us if you'd recommend this restaurant and why. Got a favorite dish? Tell us about that too!