Restaurant information is provided by users, so accuracy cannot be guaranteed. We recommend you to contact the restaurant prior to your visit.
Prefecture
Transportation
Cuisine
Average Cost

500 円

2000 円
Open Hours

Lunch Monday-Friday:11:30-15:00, Dinner Monday, Tuesday, Thursday, Friday:17:00-23:00, Wednesday, Saturday:18:00-23:00
Closed

Sunday, National Holiday
Address

3-12-24 Shibuya, Shibuya-ku, Tokyo, Japan

See Google Maps
Payment Method

No
Number of Seats
Vegan Menu

Vegetarian menu

Organic Food
Please share photos of this restaurant.
Users' photos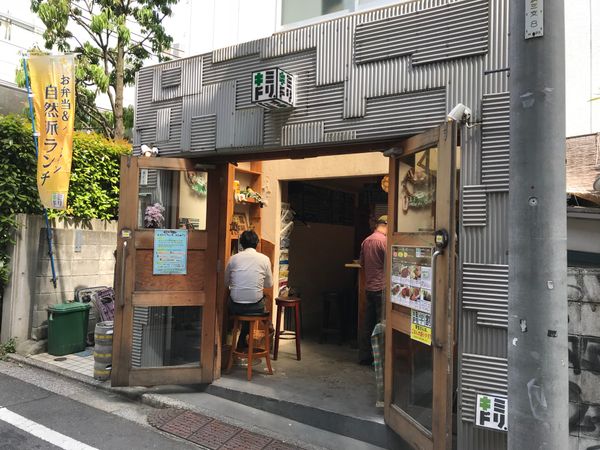 2018/05/01 14:05
Takuya Hagiwara
2018/05/01 14:04
Takuya Hagiwara
Please tell us if you'd recommend this restaurant and why. Got a favorite dish? Tell us about that too!
This Restaurant's Reviews
渋谷で一番安いベジランチ
Food

3 OK
Decor

3 OK
Service

3 OK
立ち飲み居酒屋のような店ですが、昼はランチをやっています。ベジのメニューがいくつかあり、値段も600円からと渋谷では一番安いのではないでしょうか。メインとデリが2種類、スープがついて、イートインもテイクアウトも両方可能です。季節野菜のグリル丼を注文。白米が玄米が選べて、玄米はプラス50円。味は可もなく不可もなくという感じでしたが、650円と安いのでコスパはとても良いです!