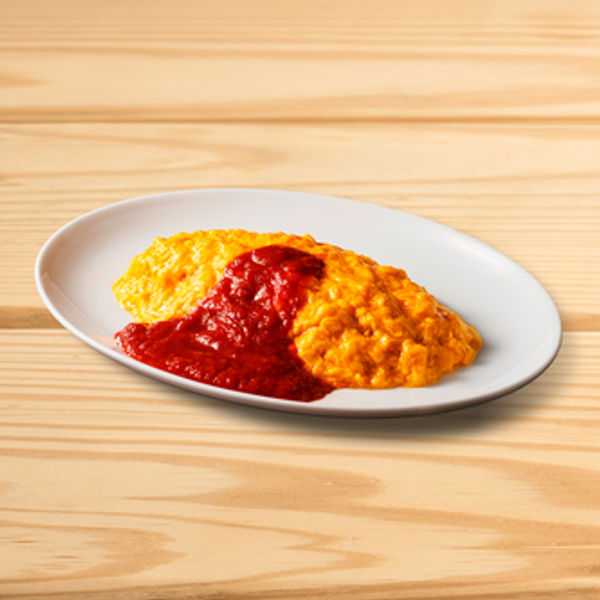 The fluffy 2foods original omelet rice does not use eggs.
It is a healthy meal that is gluten-free cholesterol-free as well as 100% plant-based ingredients.
Vegetable-based fluffy scrambled eggs are placed on ketchup rice spiced with soy meat and corn.
The sauce is a luxurious dish using tomato ketchup with a fragrant and fresh texture that makes use of the original flavor of tomatoes.
Restaurant Name
Type
Price

1210 円