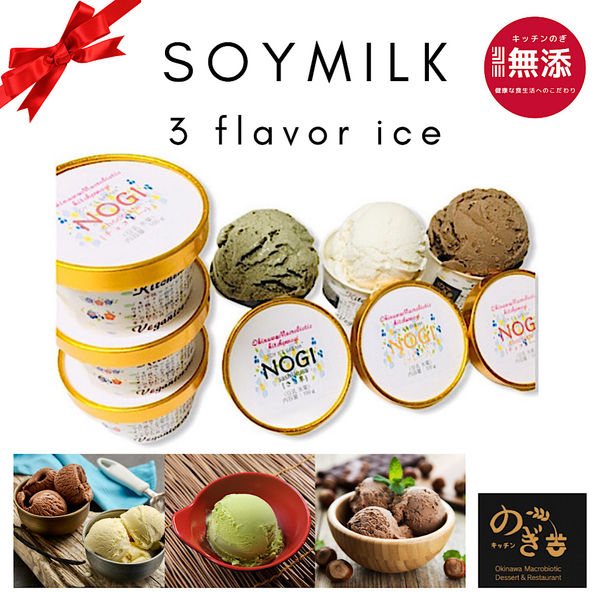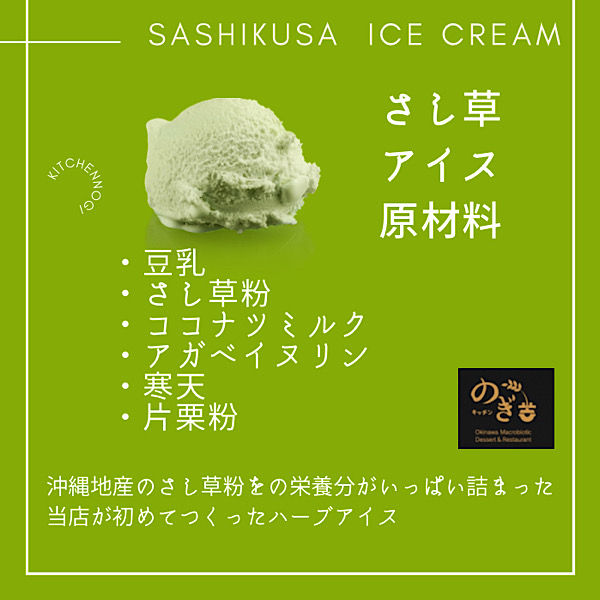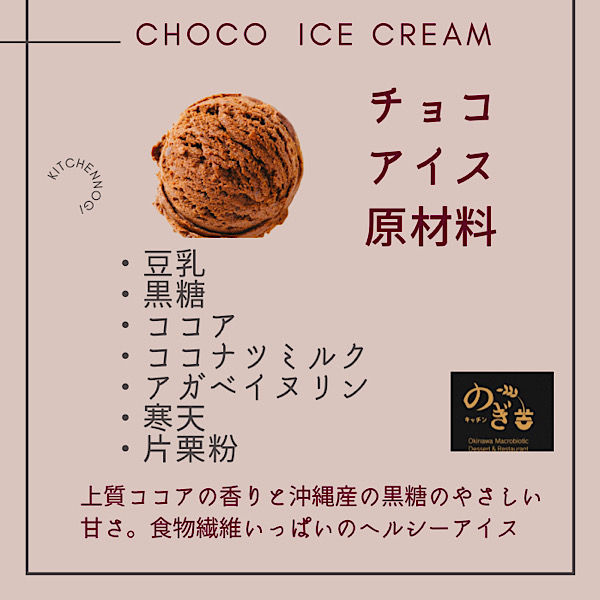 Vegan soy milk ice cream free of animals, food additives and white sugar. An ice cream that achieves the smoothness of ice cream using dietary fiber material by a manufacturing method that does not use emulsifiers or thickeners.
NOGI soy milk ice cream 3 types 6 pieces
Herbal ice cream
Plain ice cream
Chocolate ice cream
* Sasashisa Herb Ice is the world's first ice cream that is kneaded with herbs native to Okinawa.
Brand kitchen NOGI
Sales site
・ Kitchen NOGI Rakuten Ichiba
・ Kitchen NOGI Official Online Store
・ Kitchen NOGI Yahoo! Shopping
Restaurant Name
Type

Vegetarian menu, Vegan menu, Organic foods, Macrobiotic menu, Low-carb menu, Gluten-free menu
Price

3820 yen